Marilyns Cottage | Gulf Shores Vacation Rental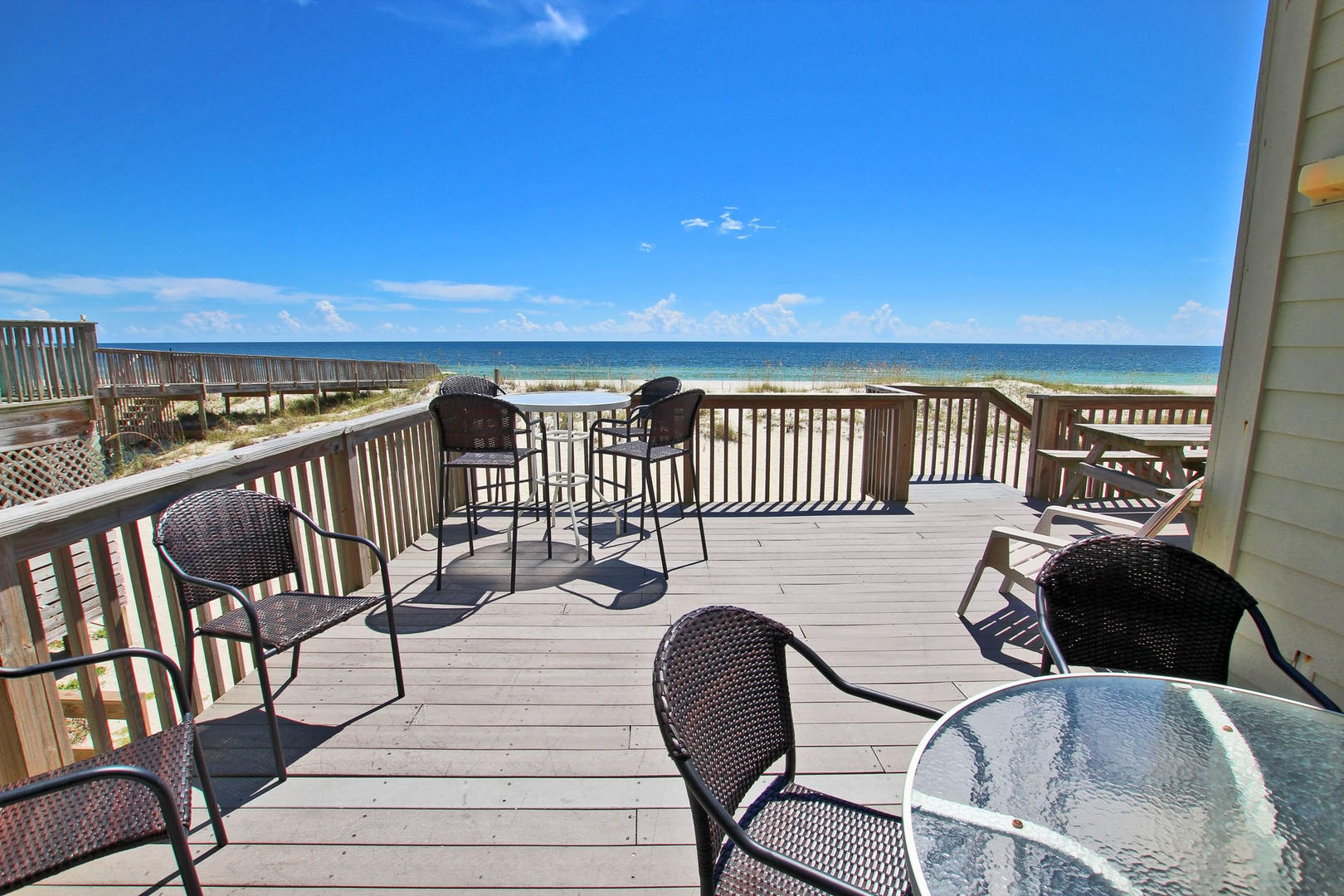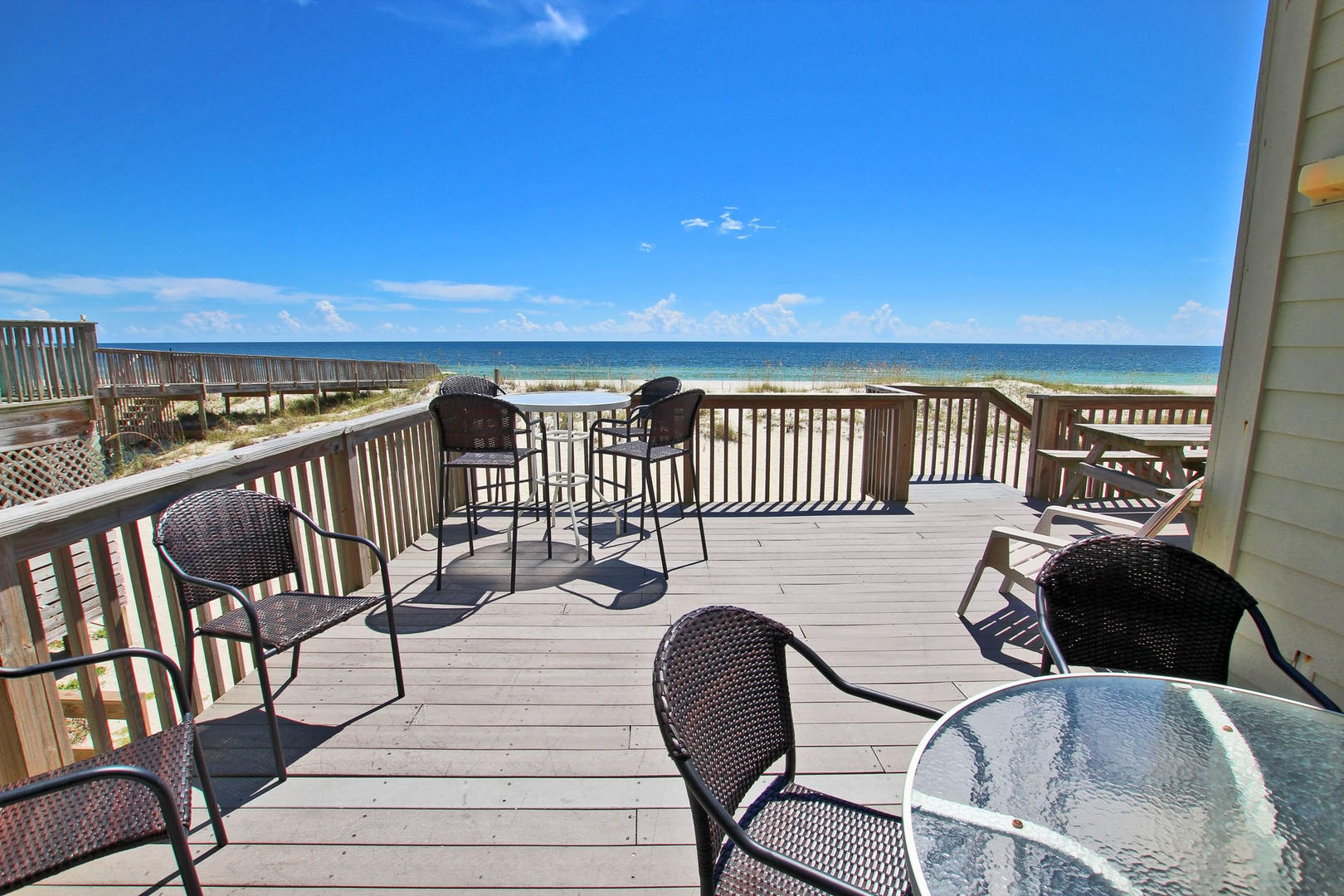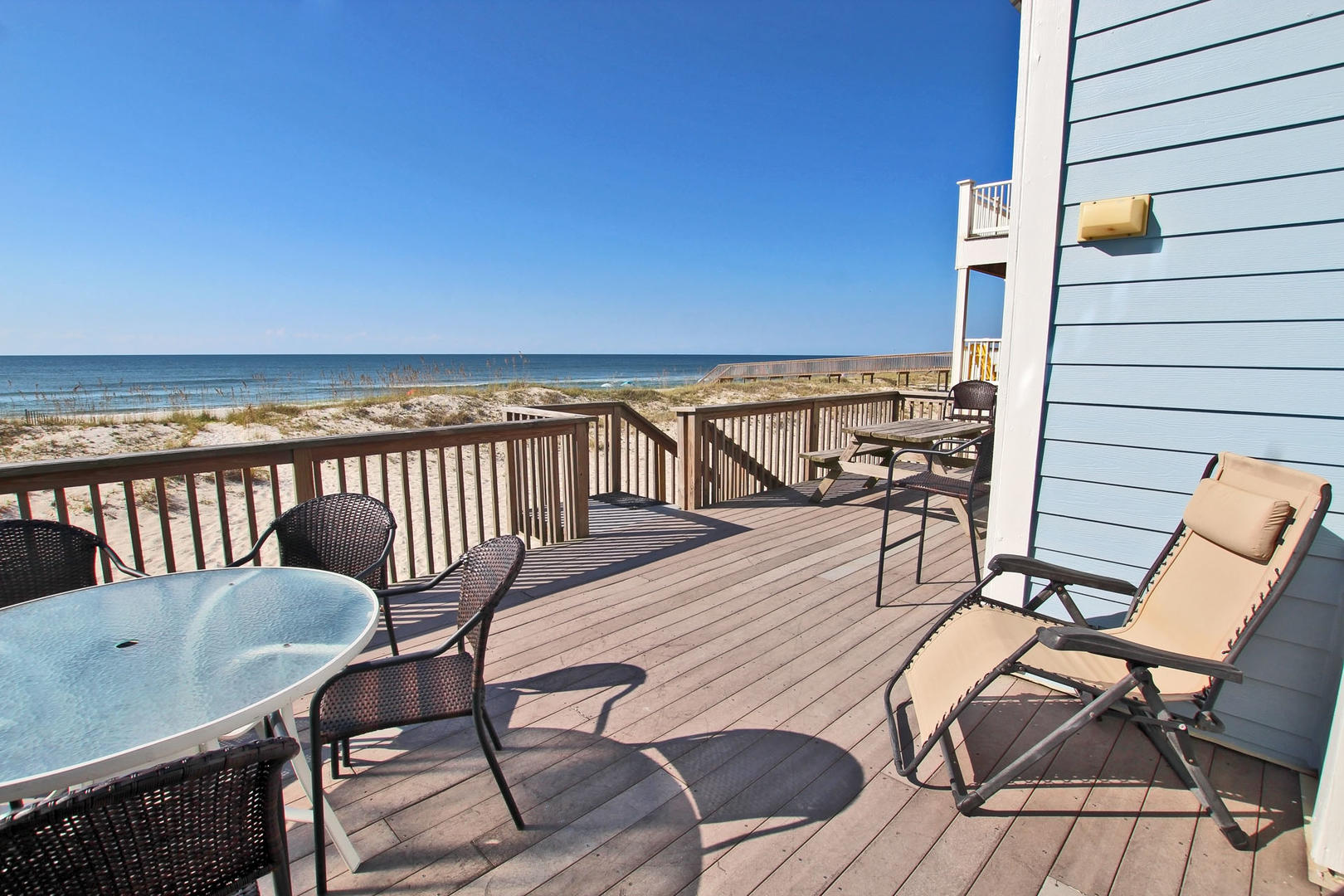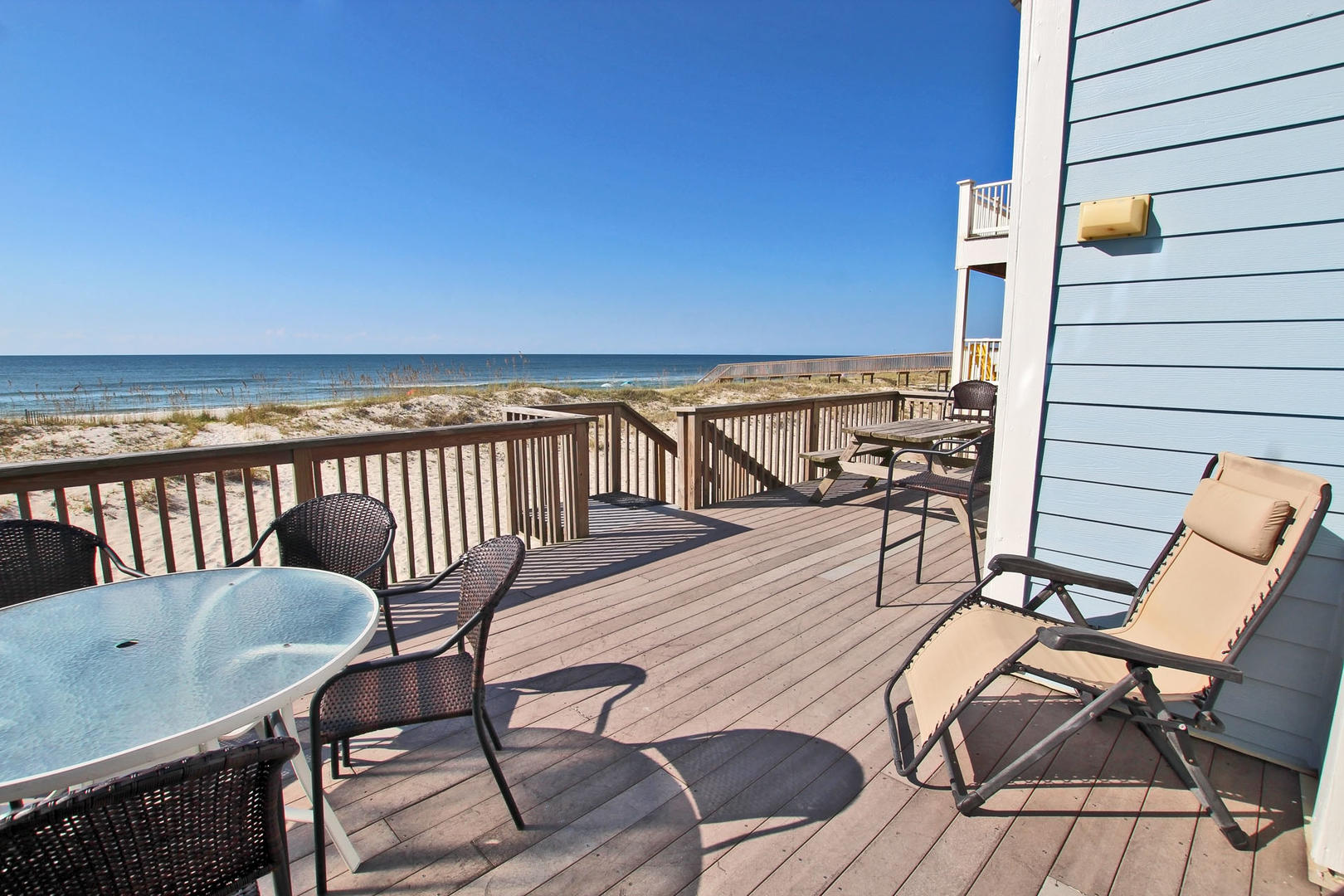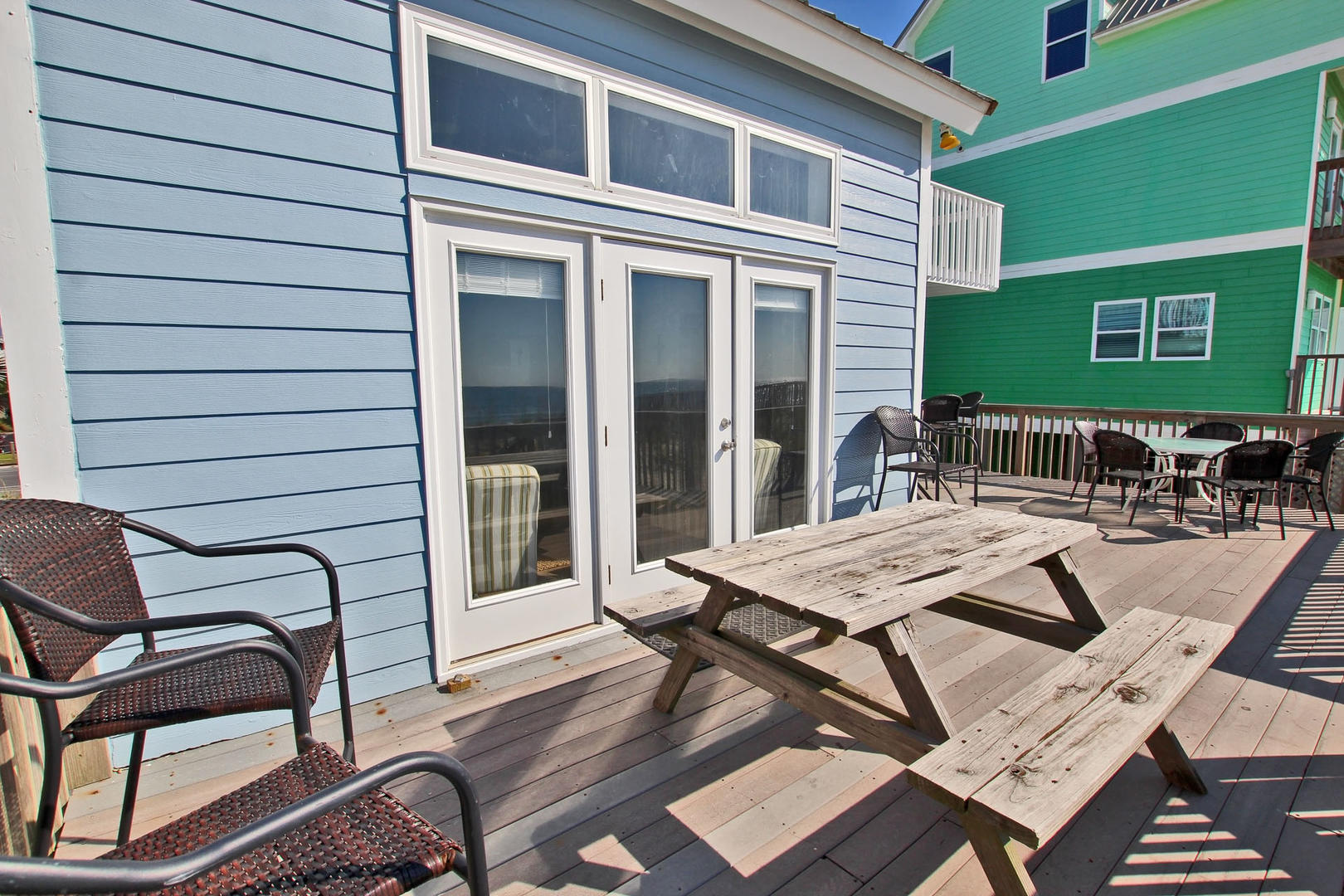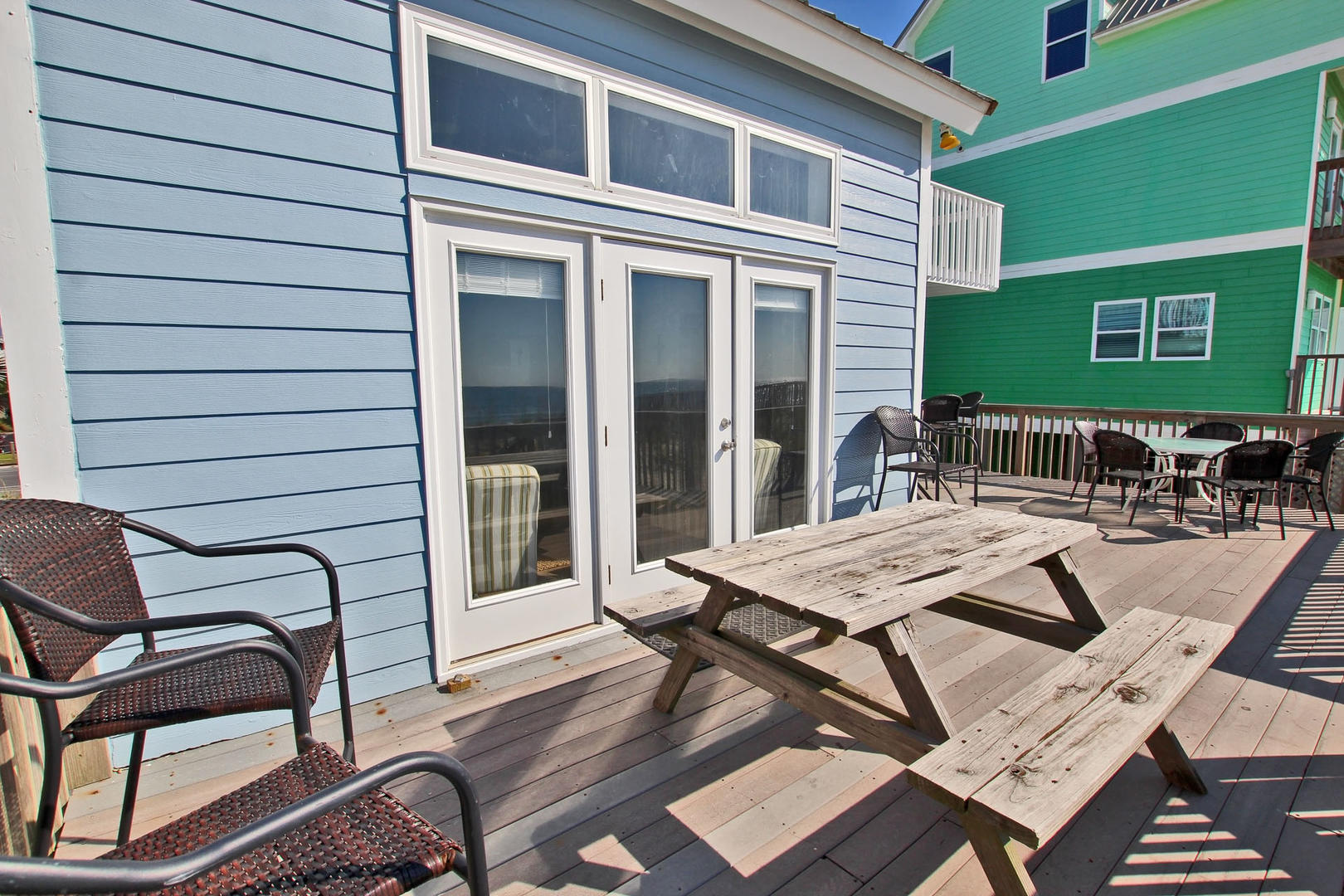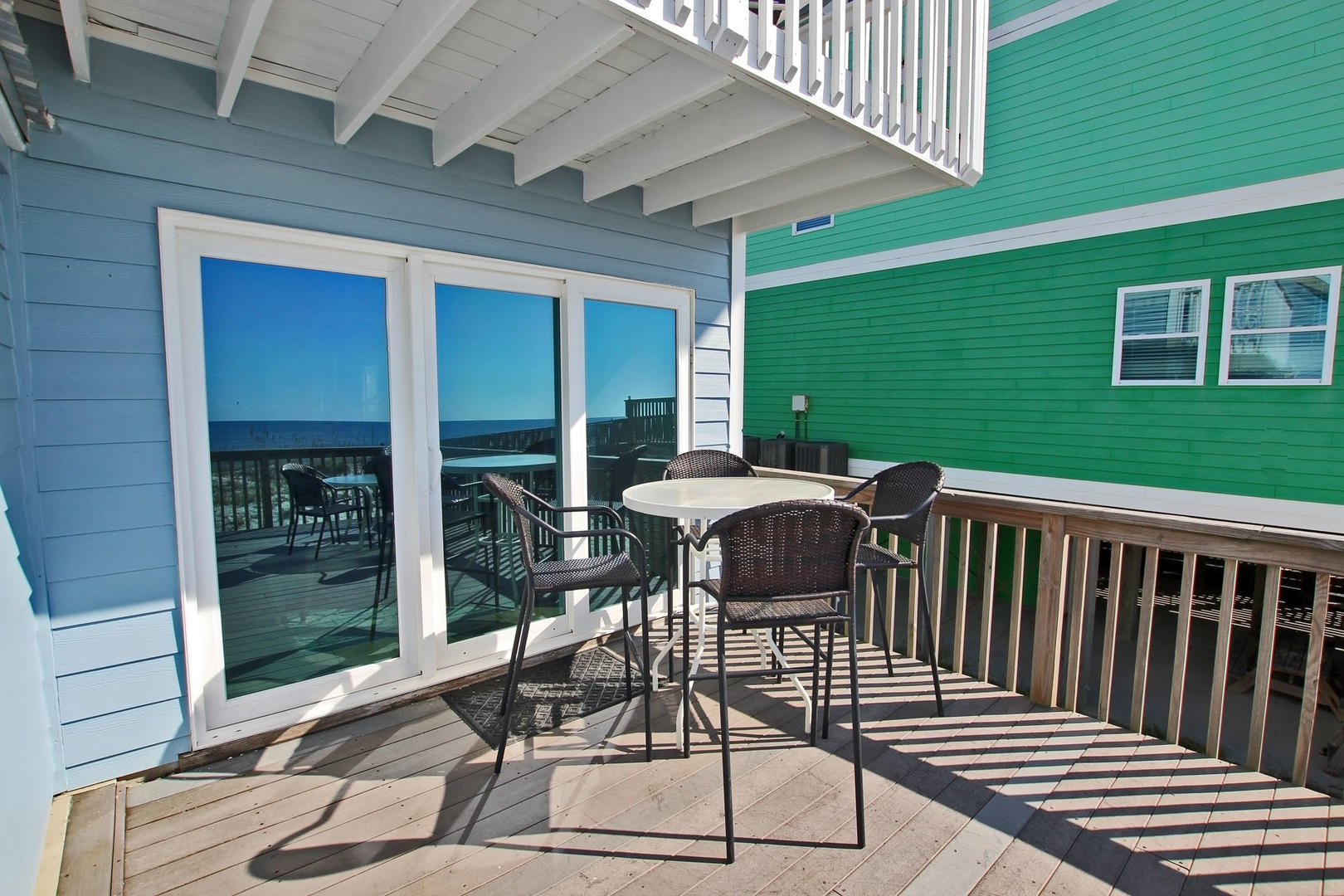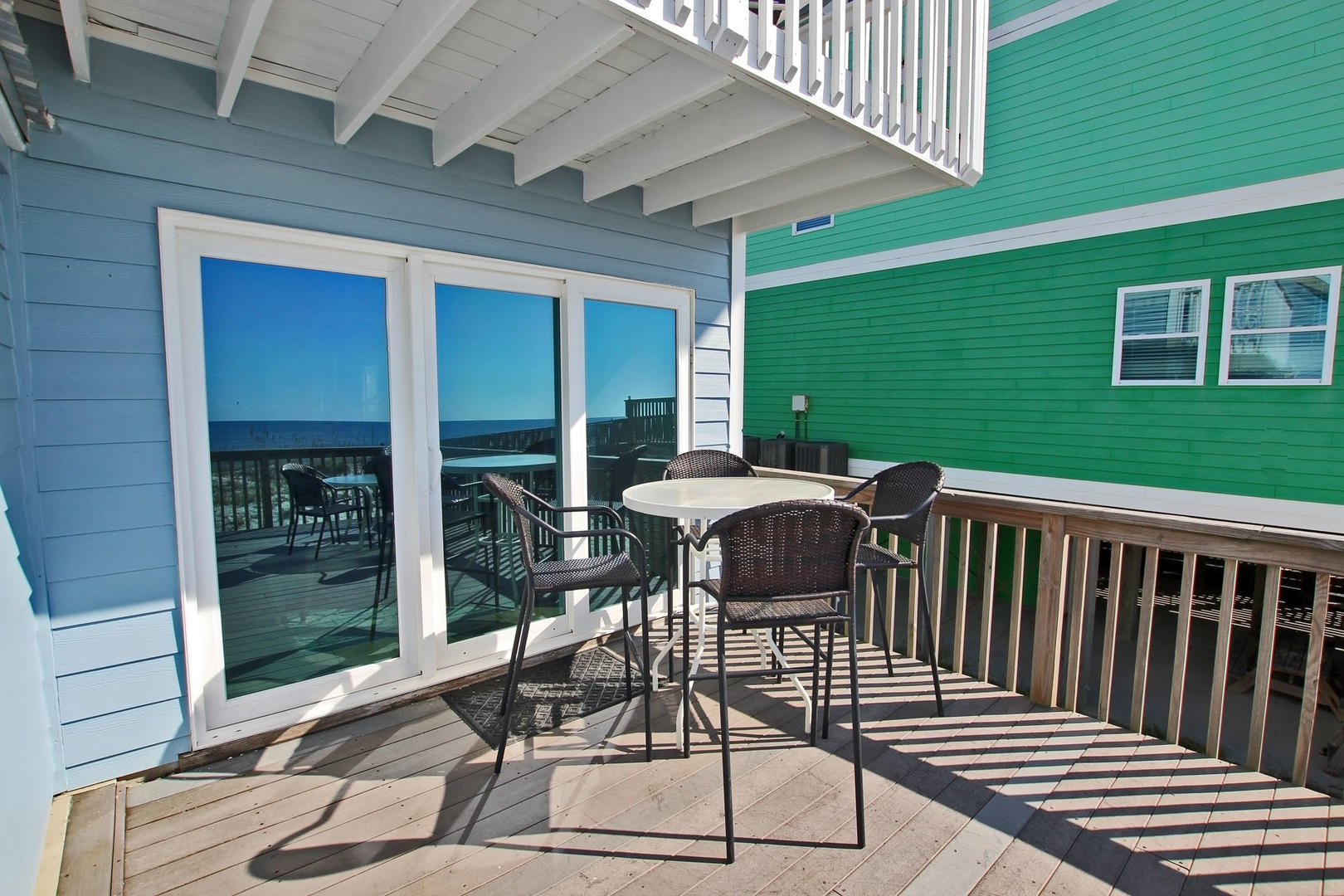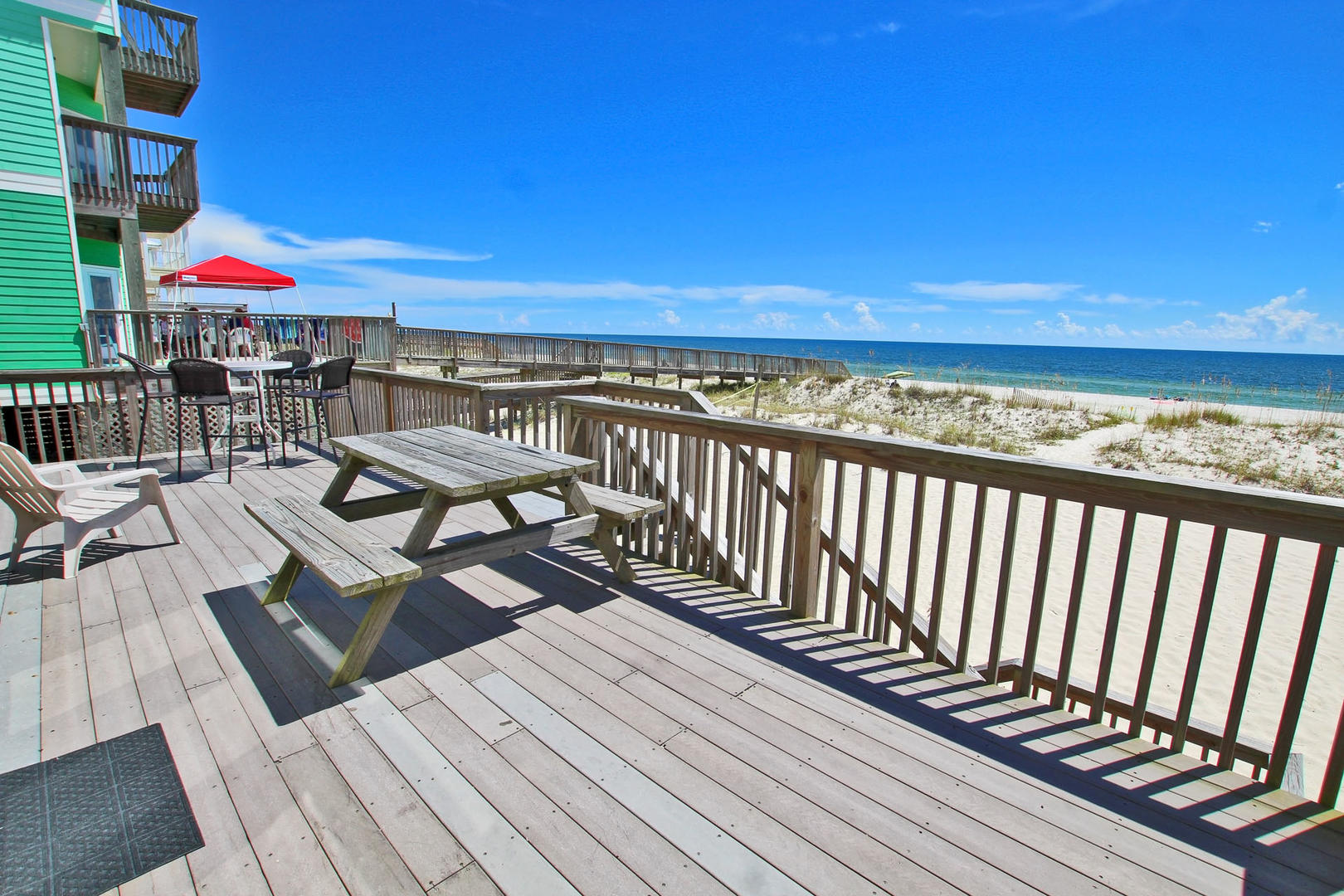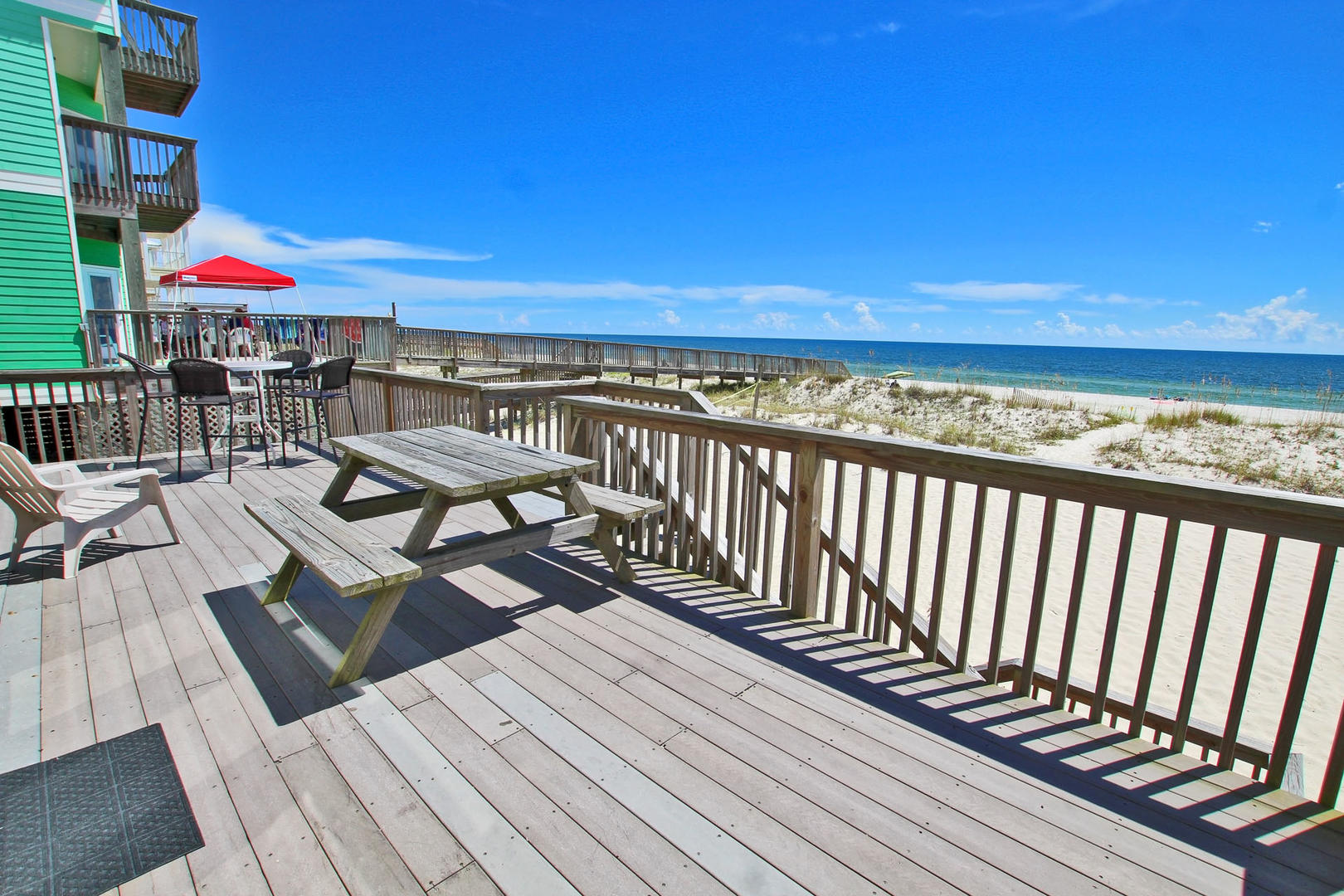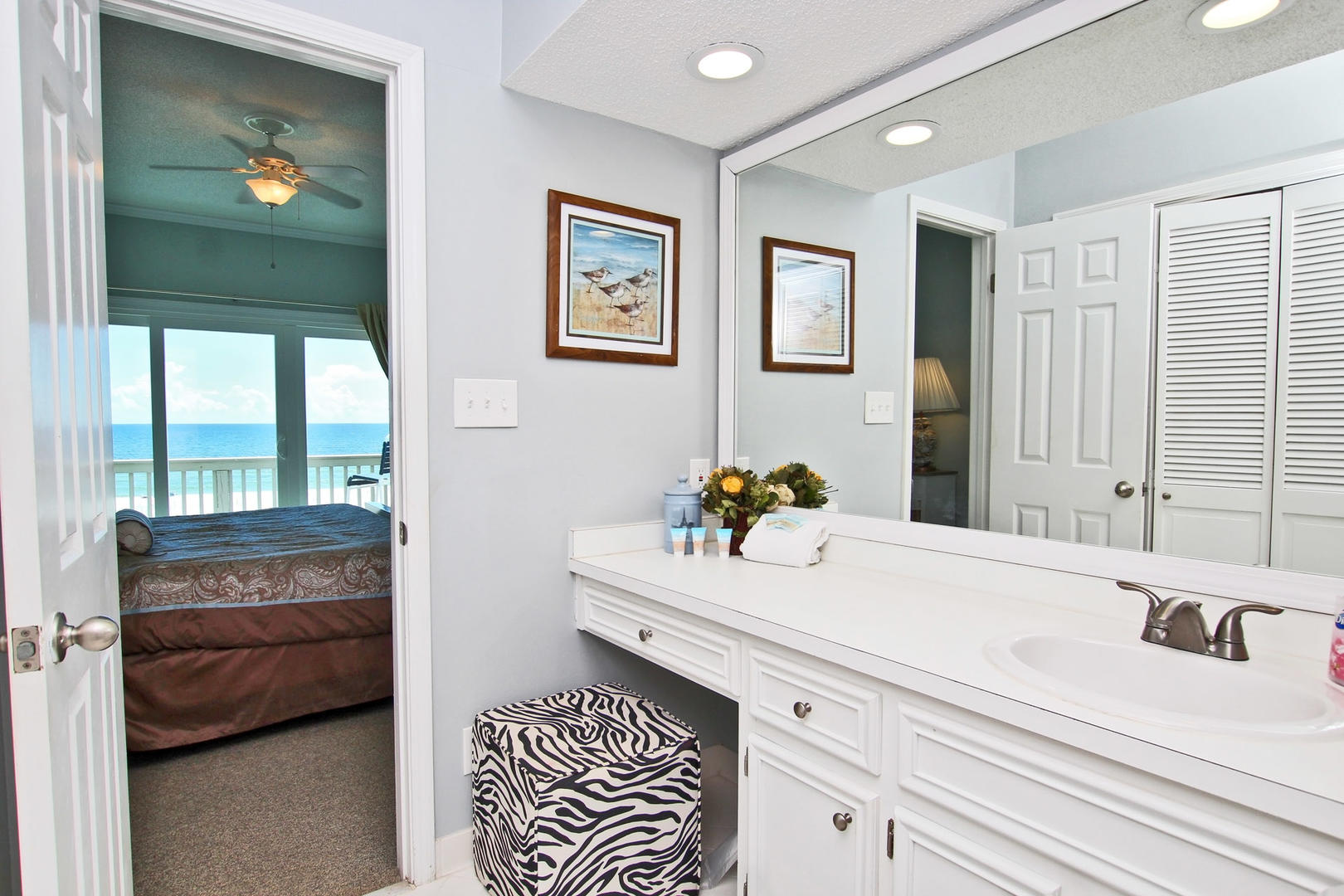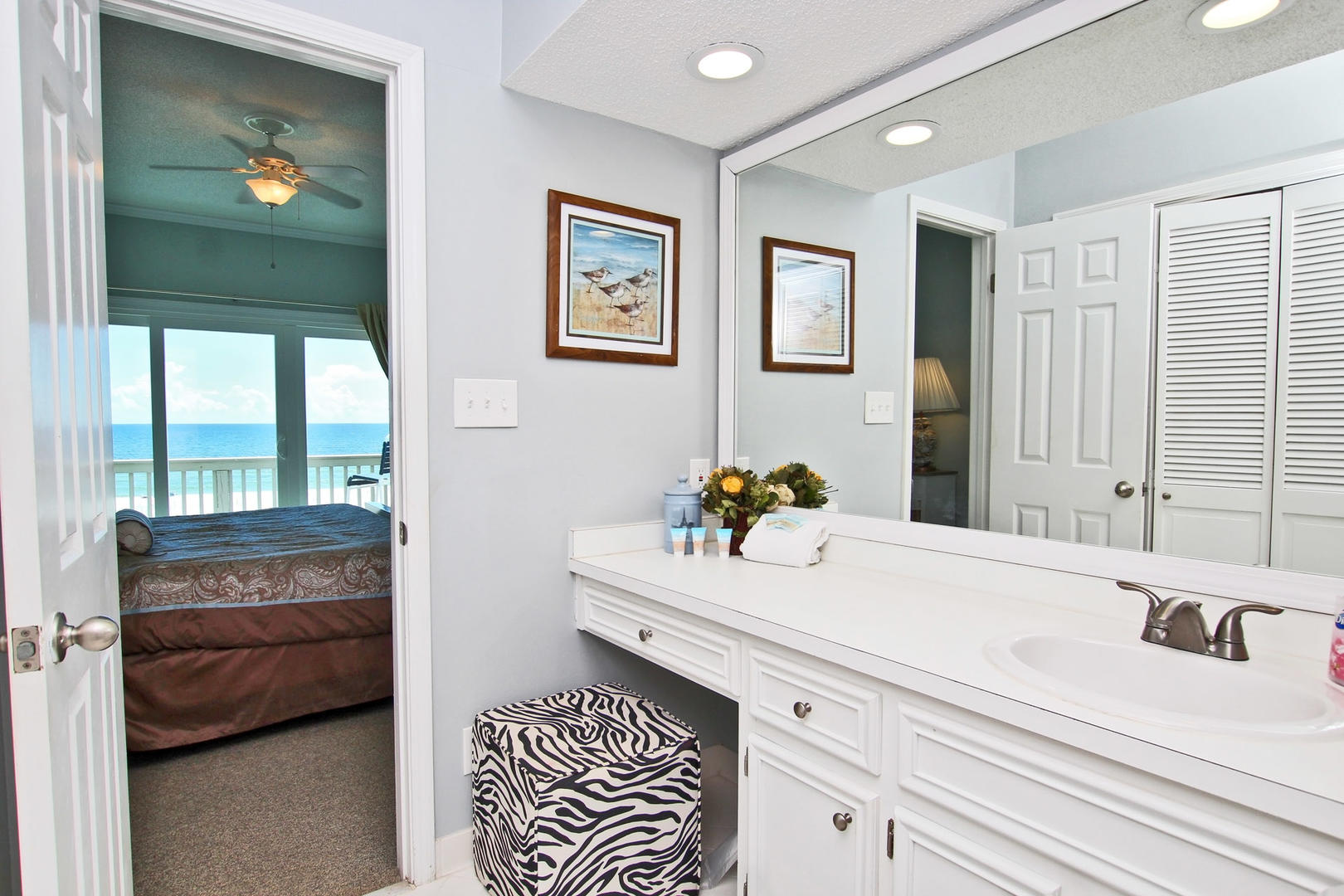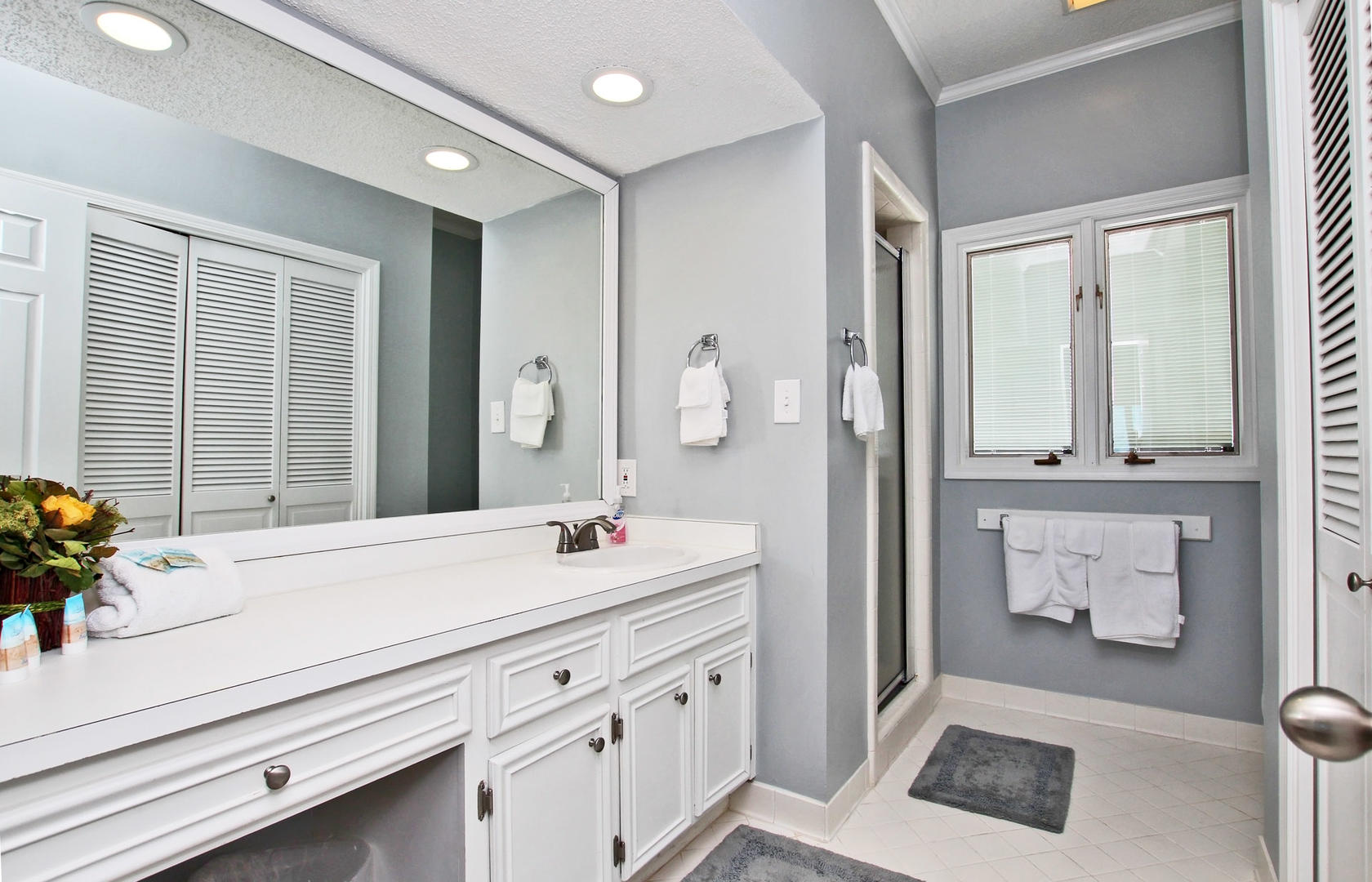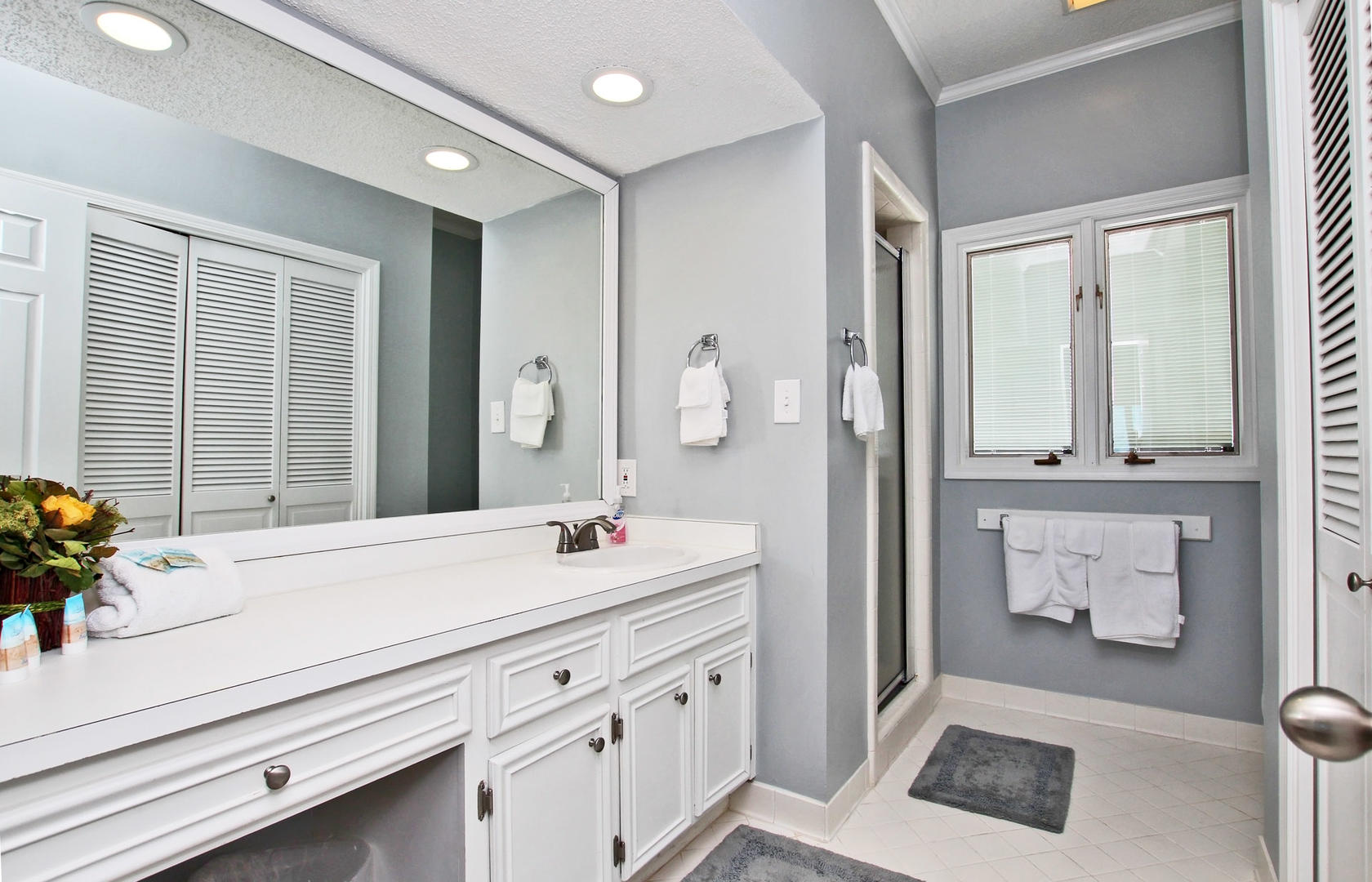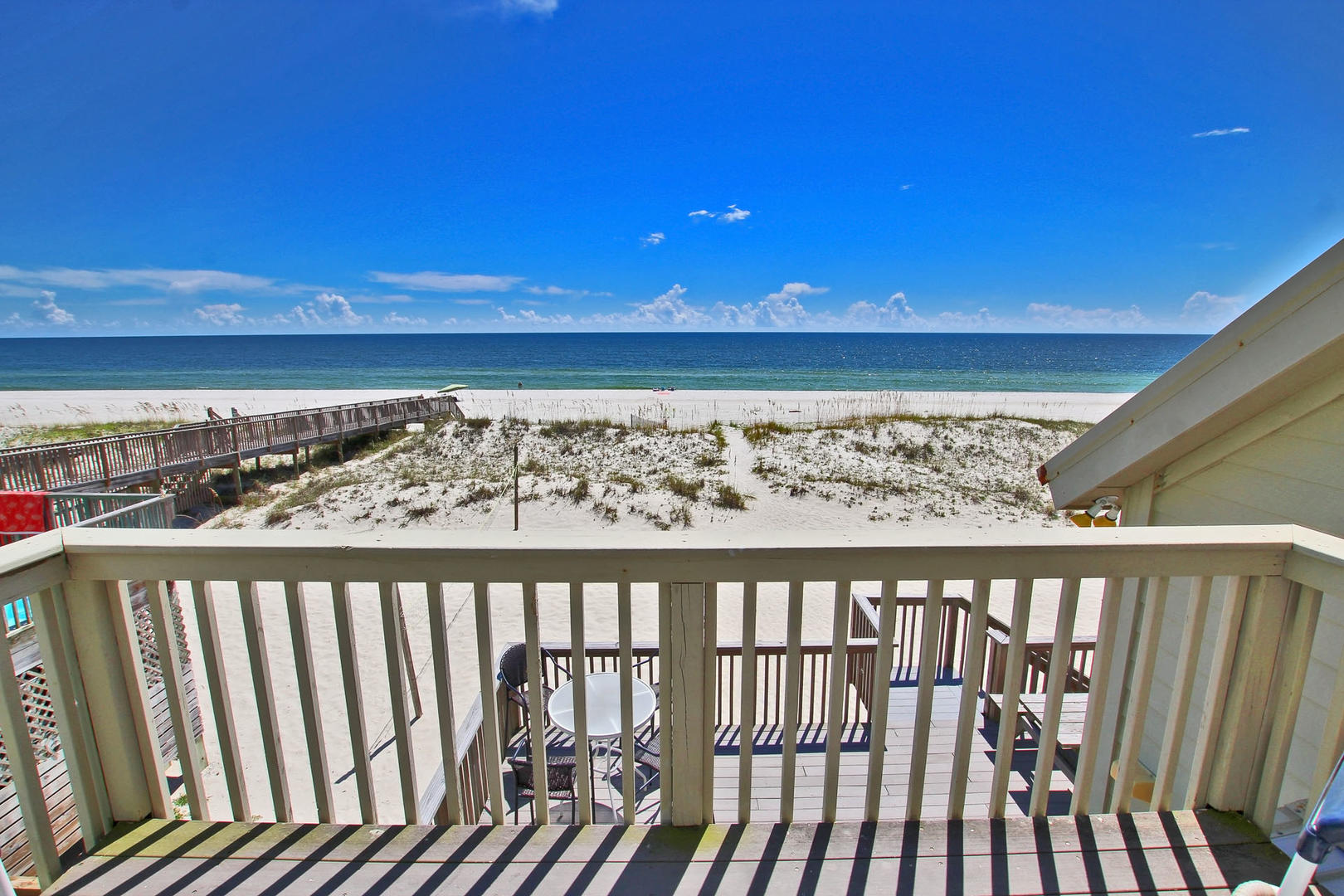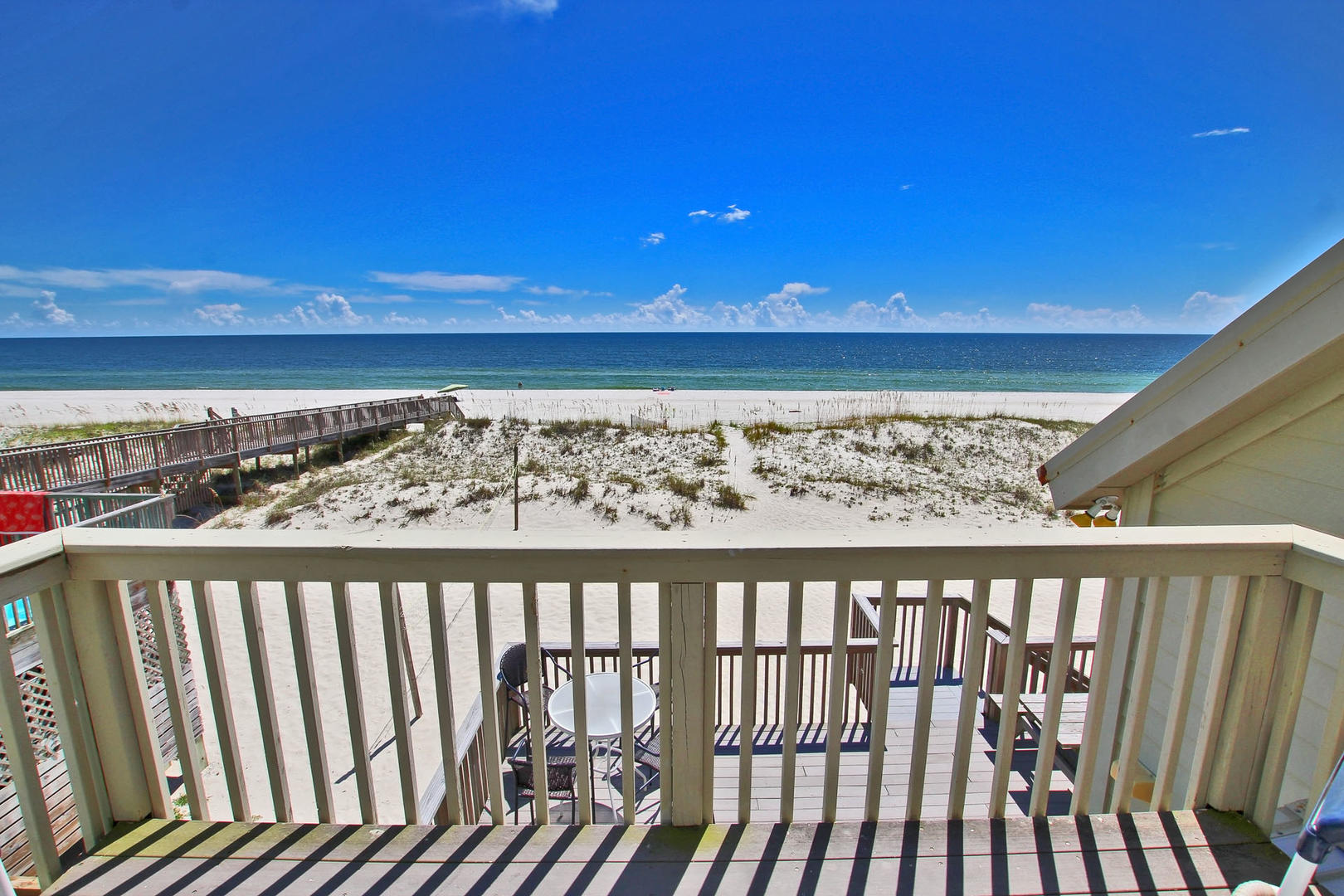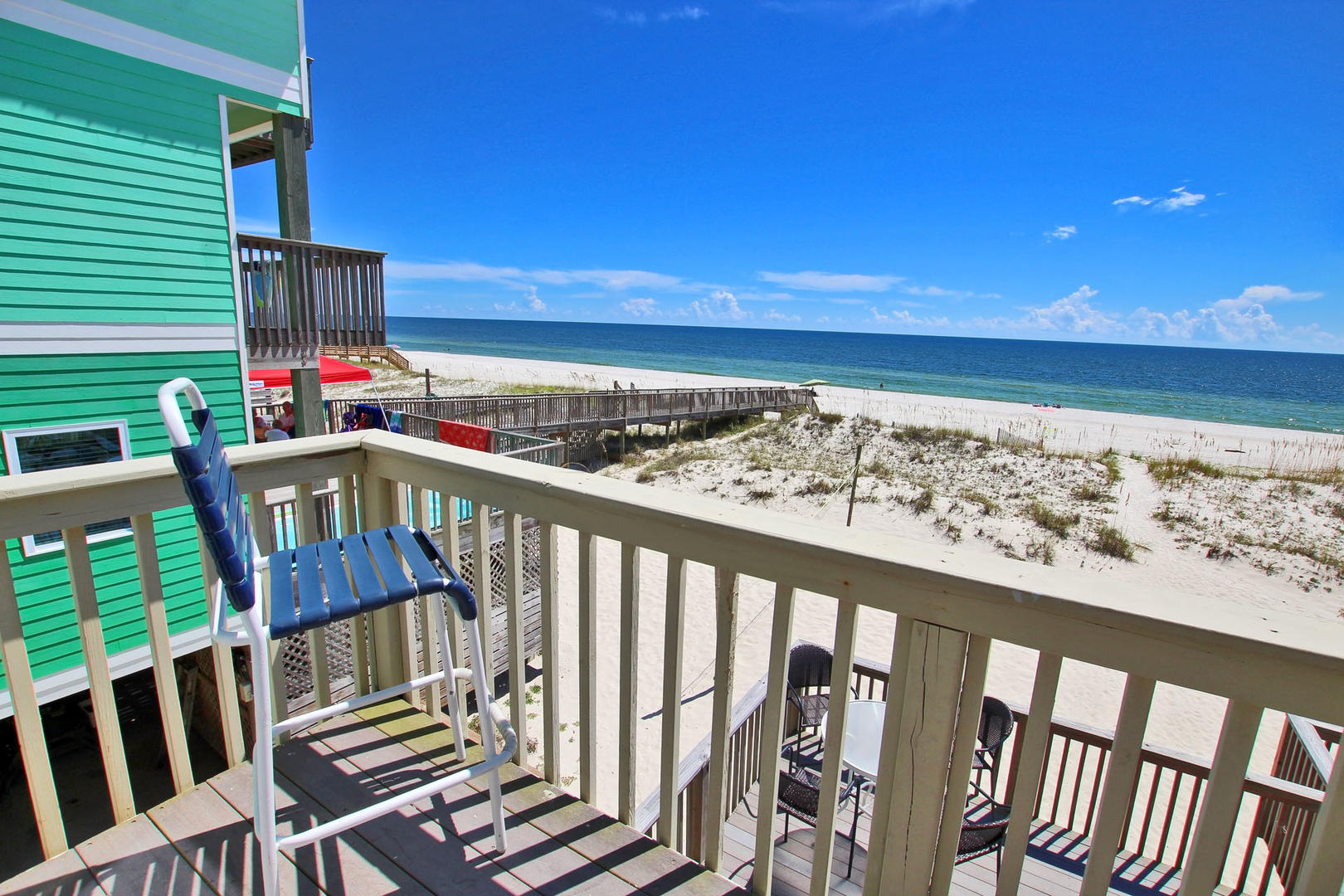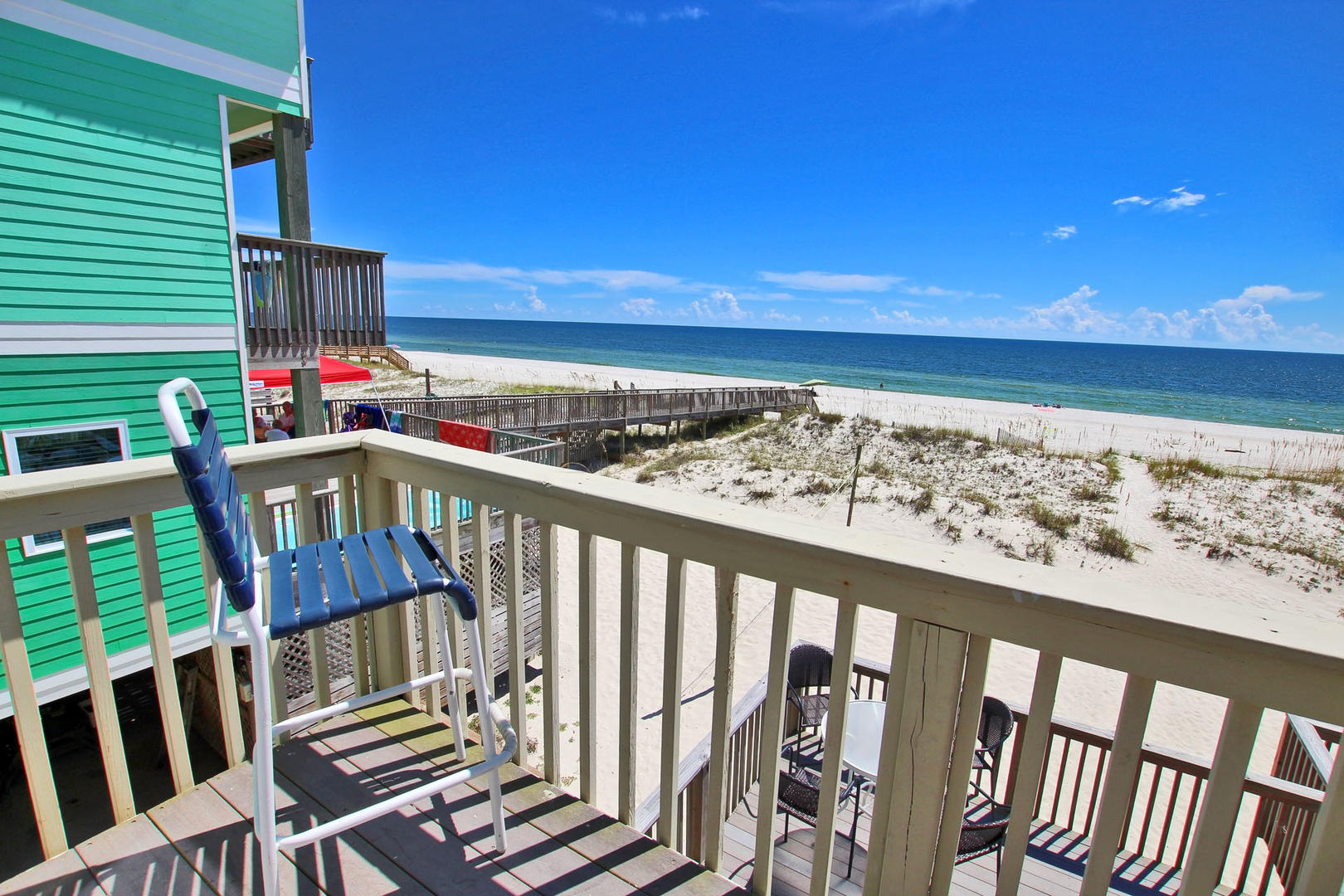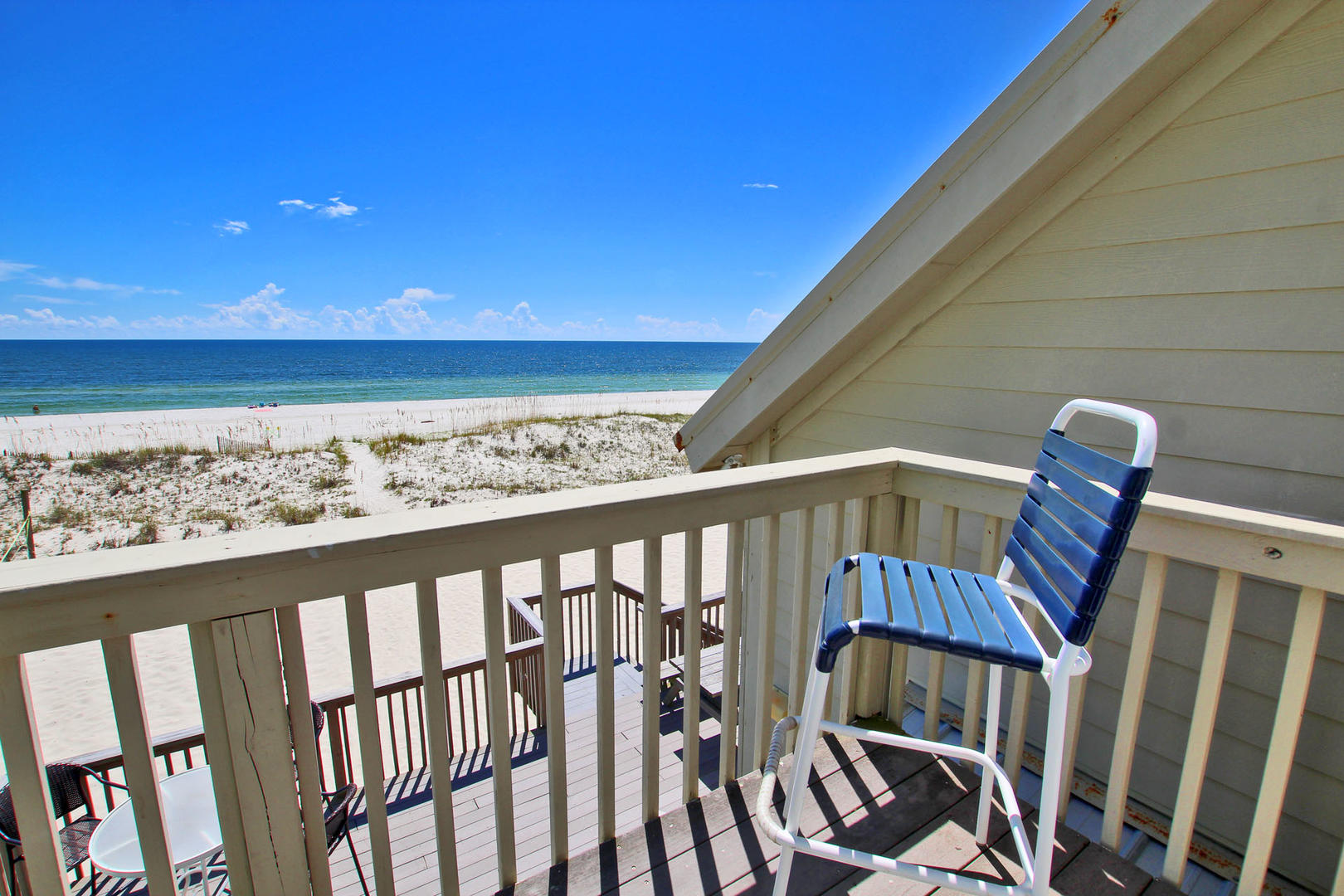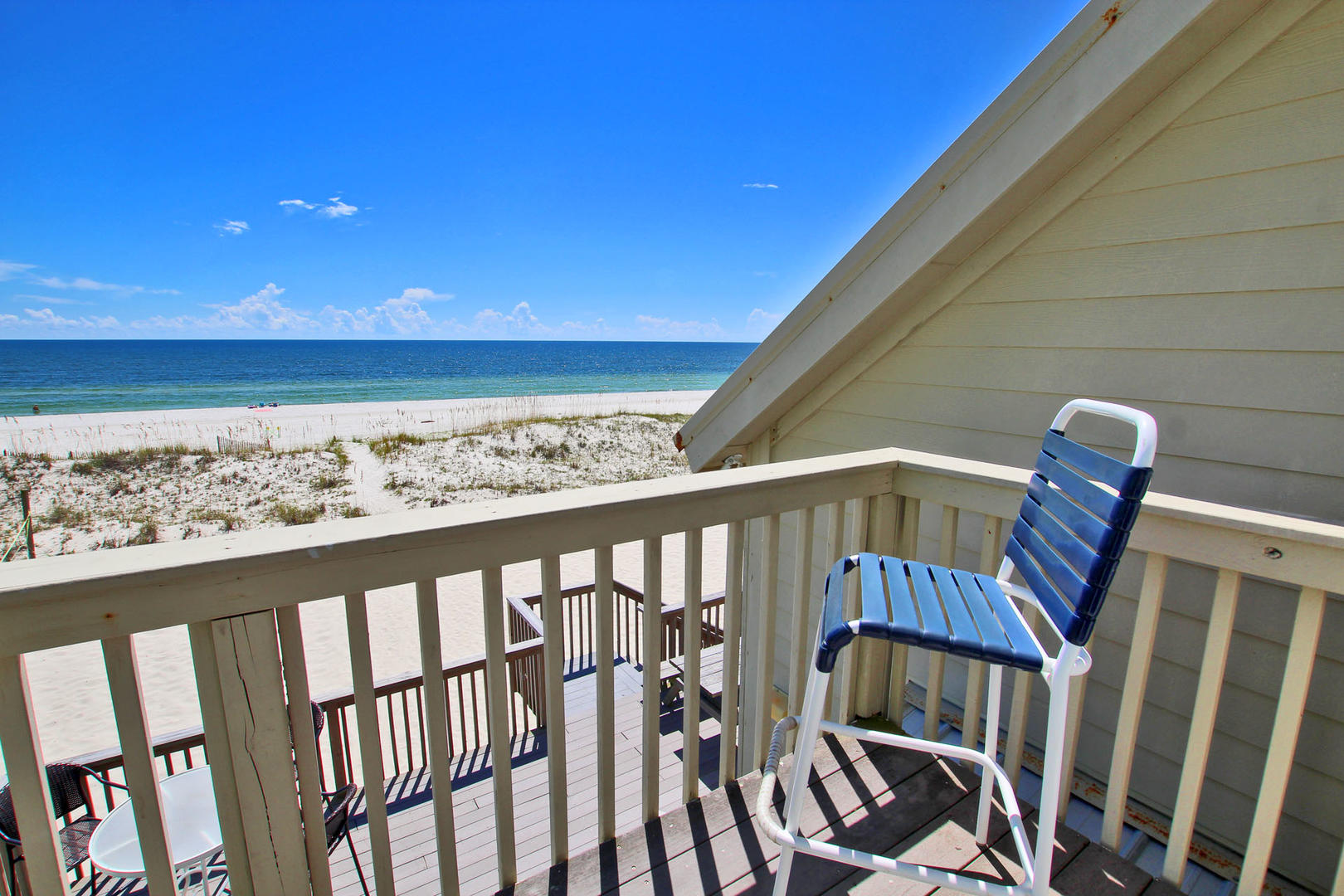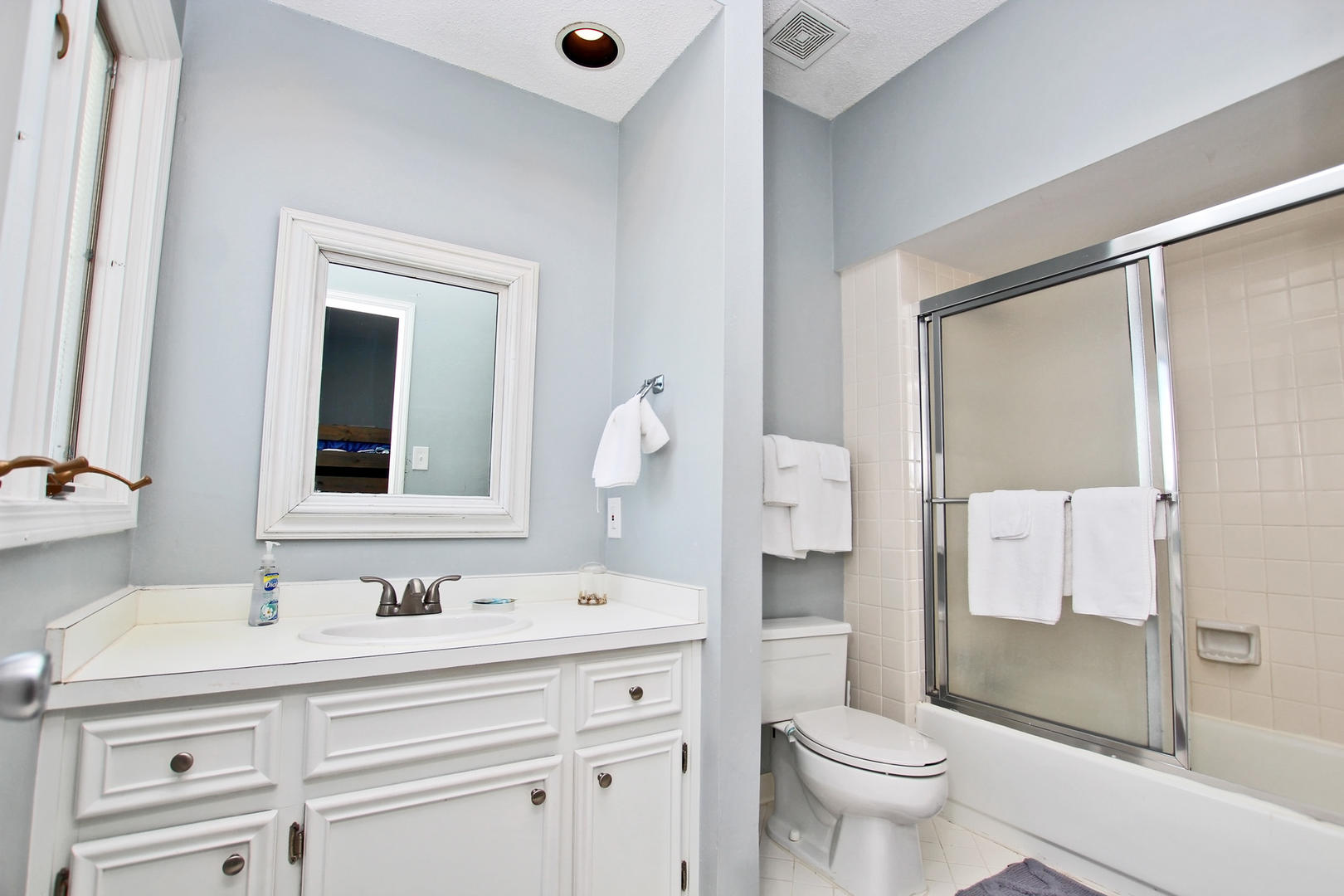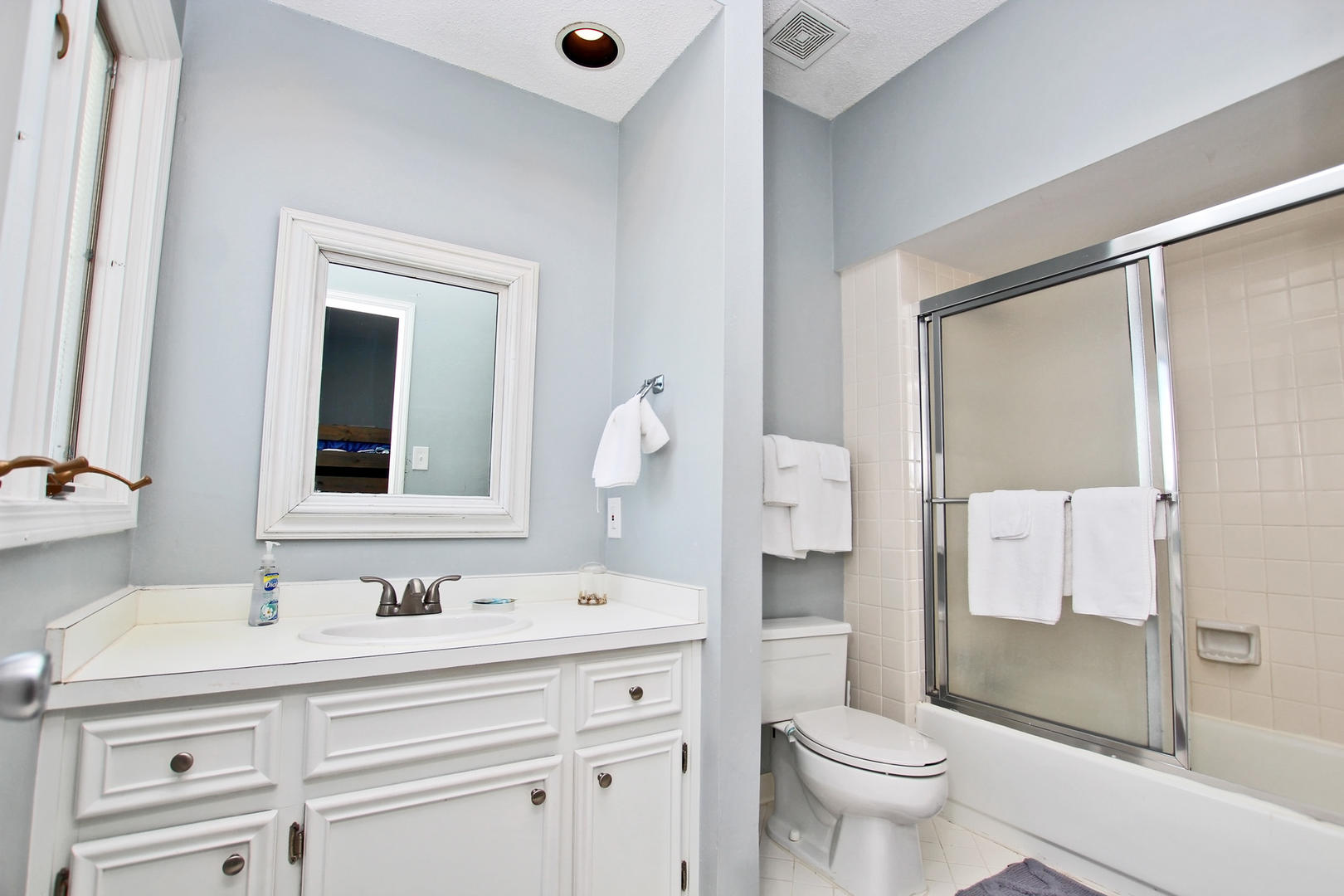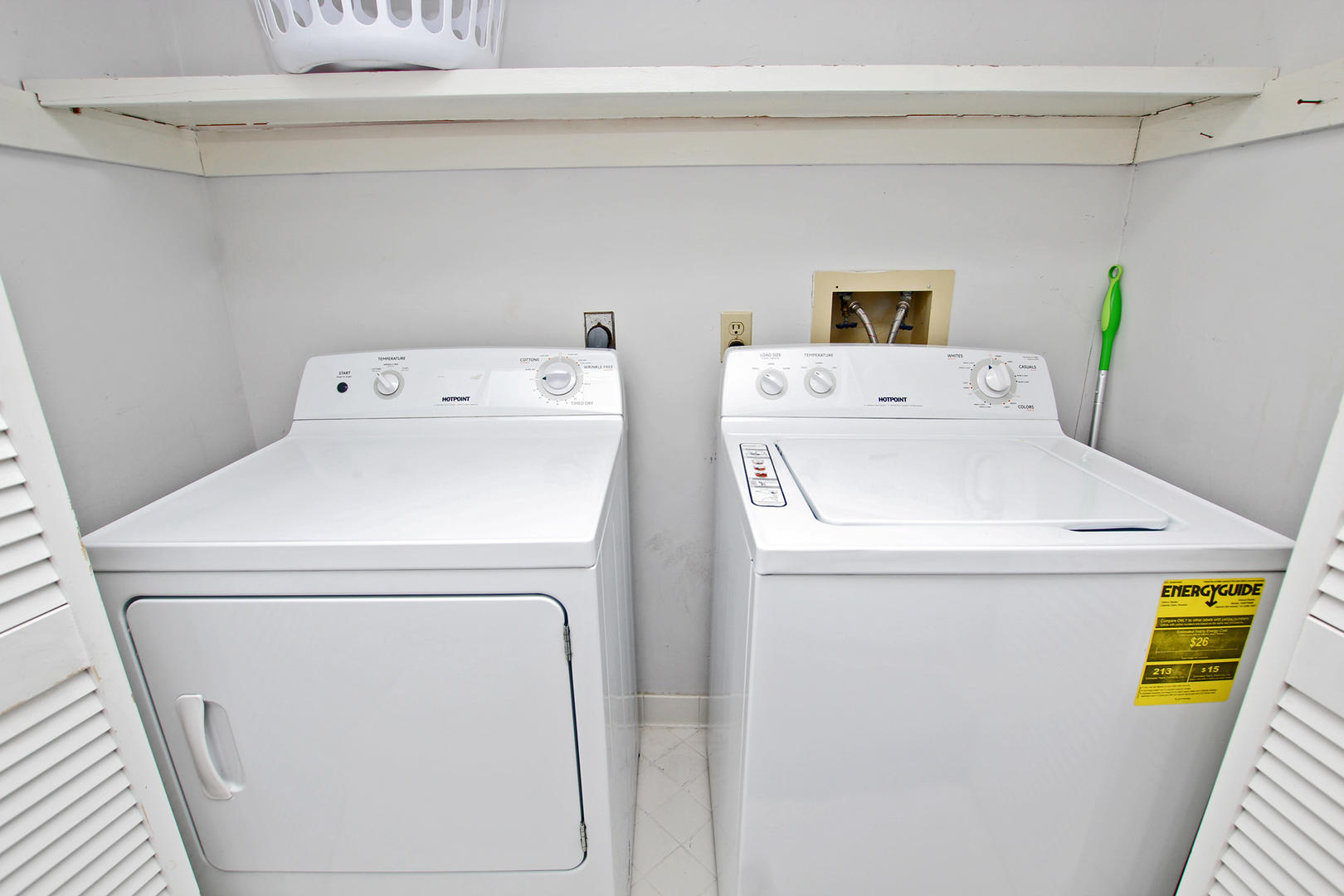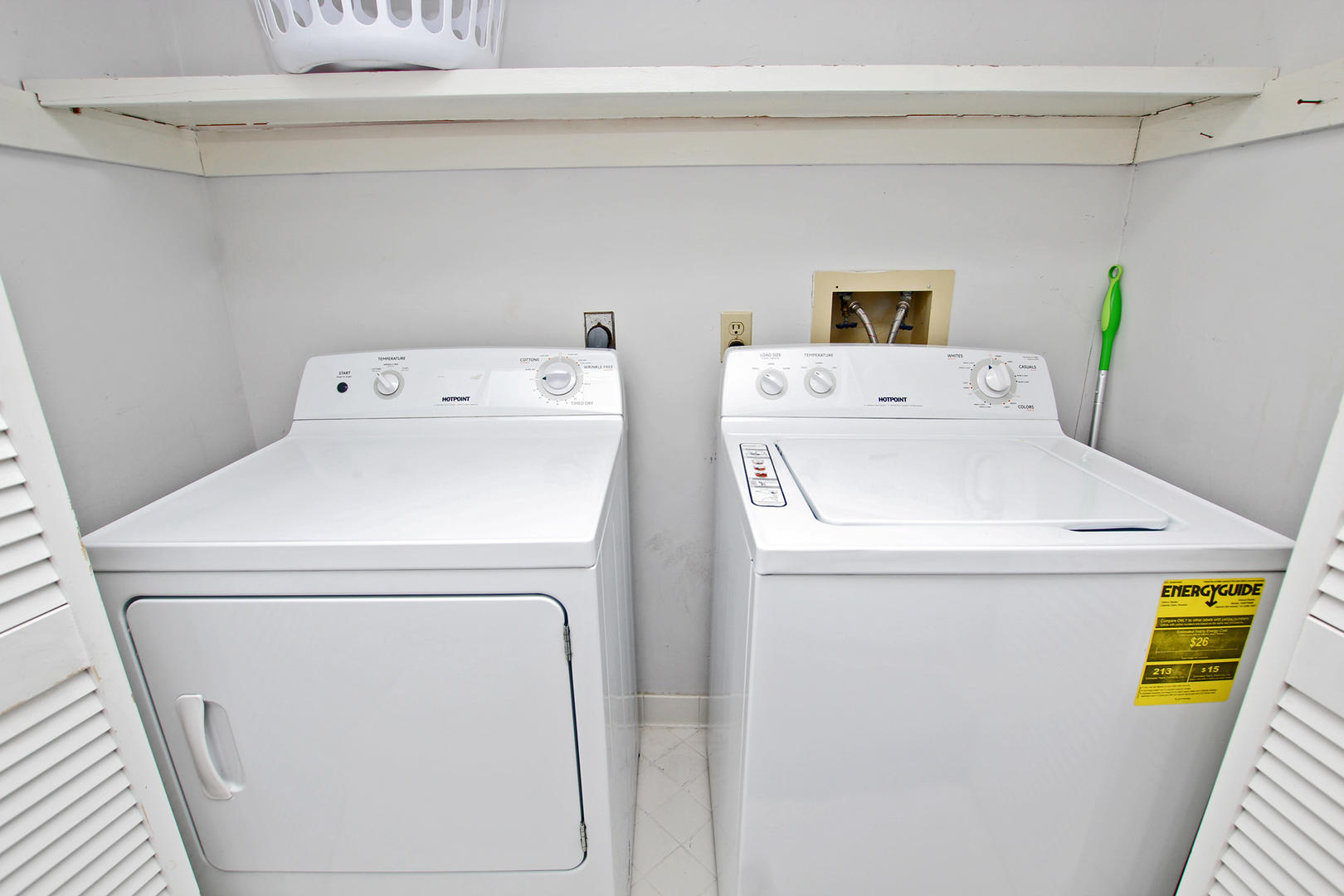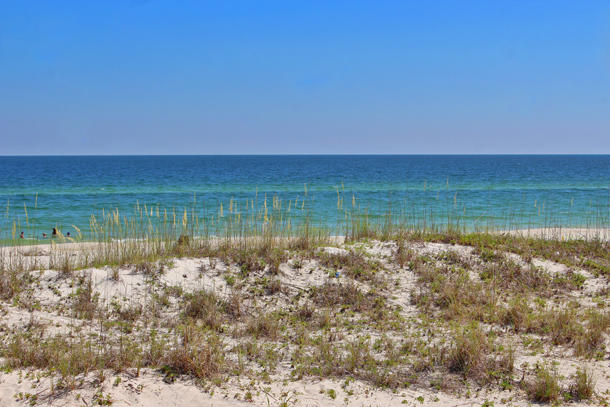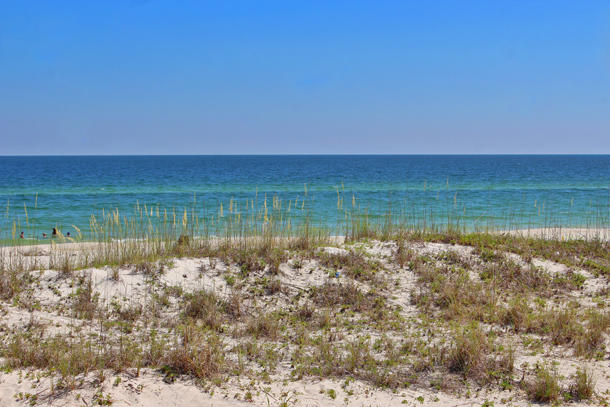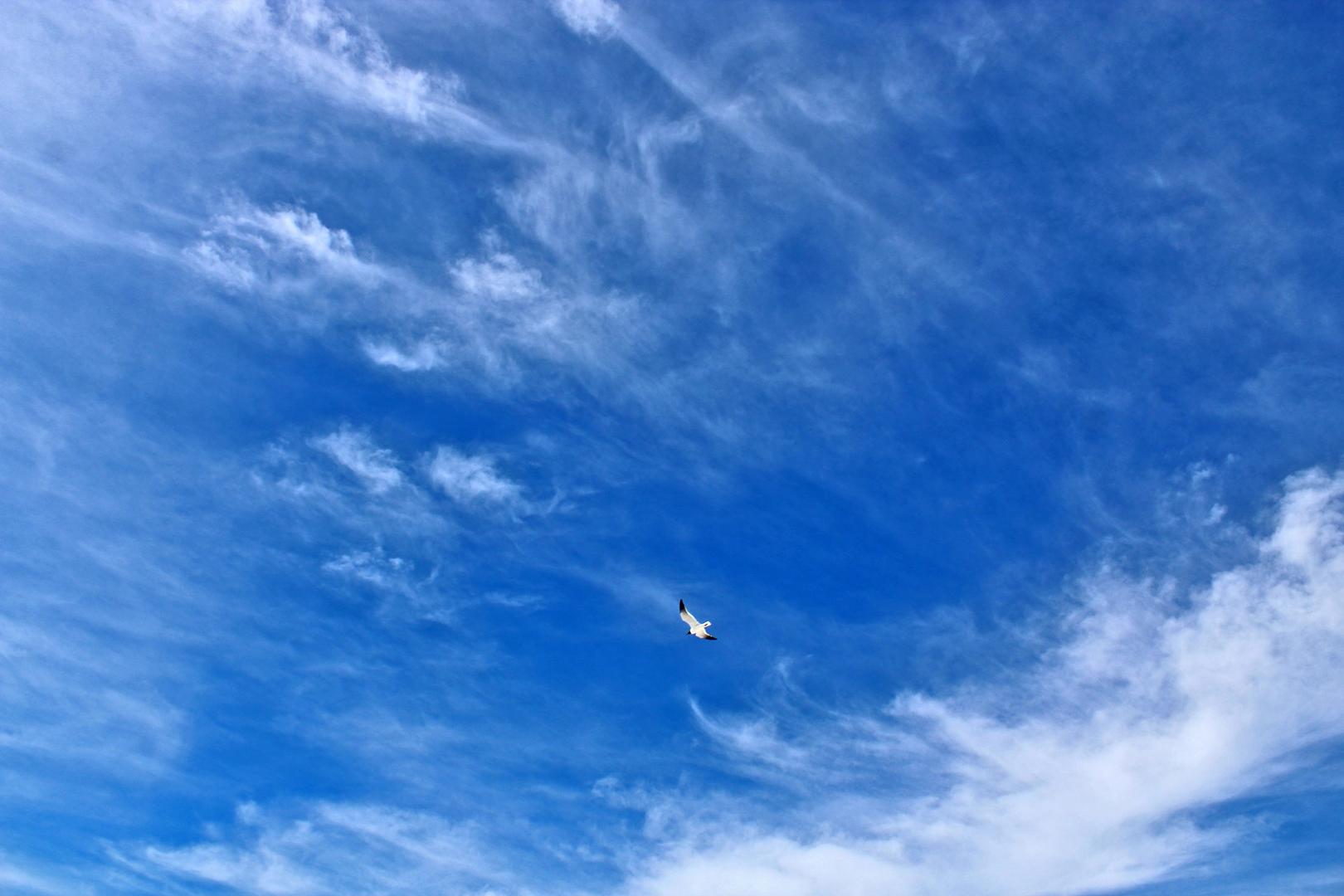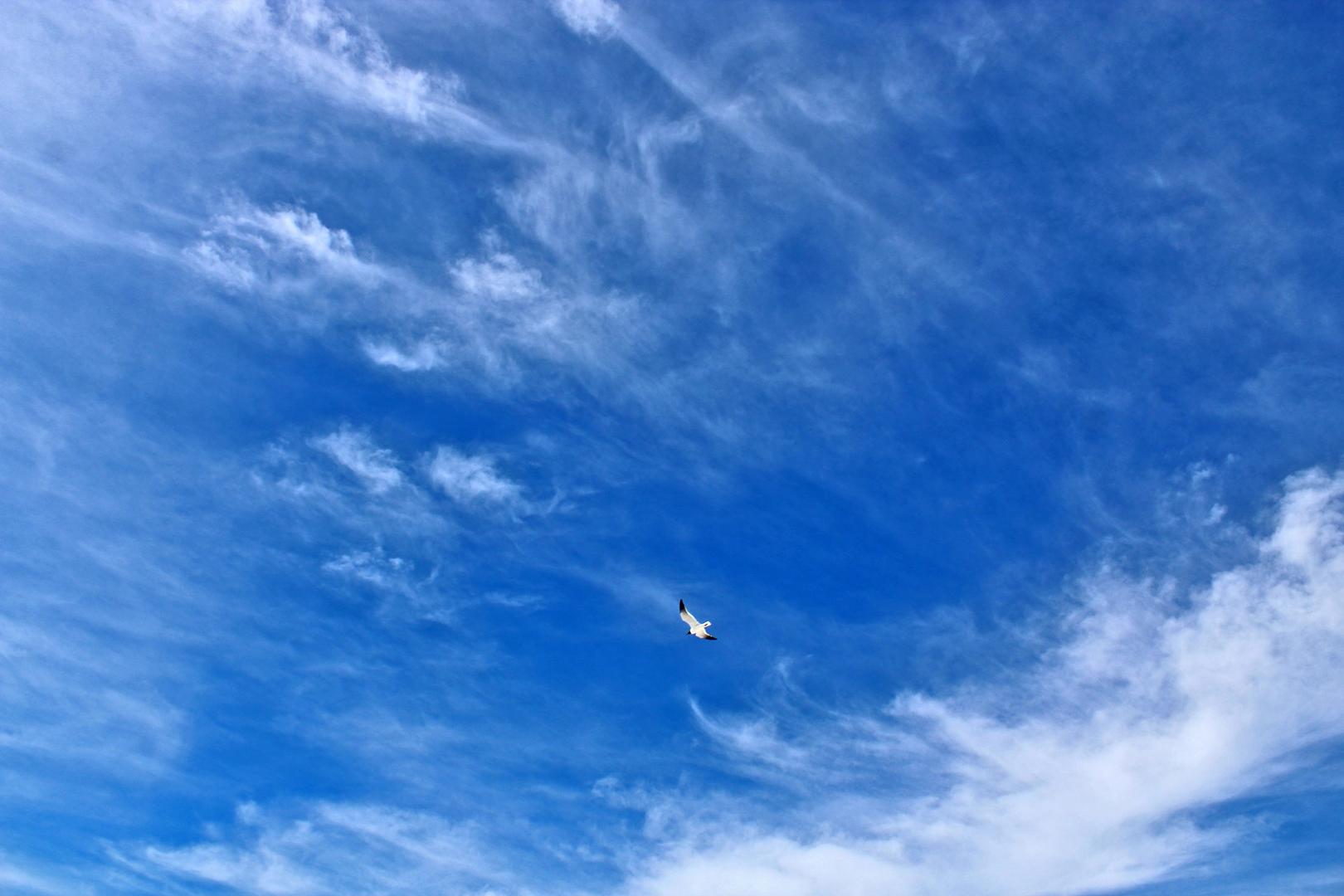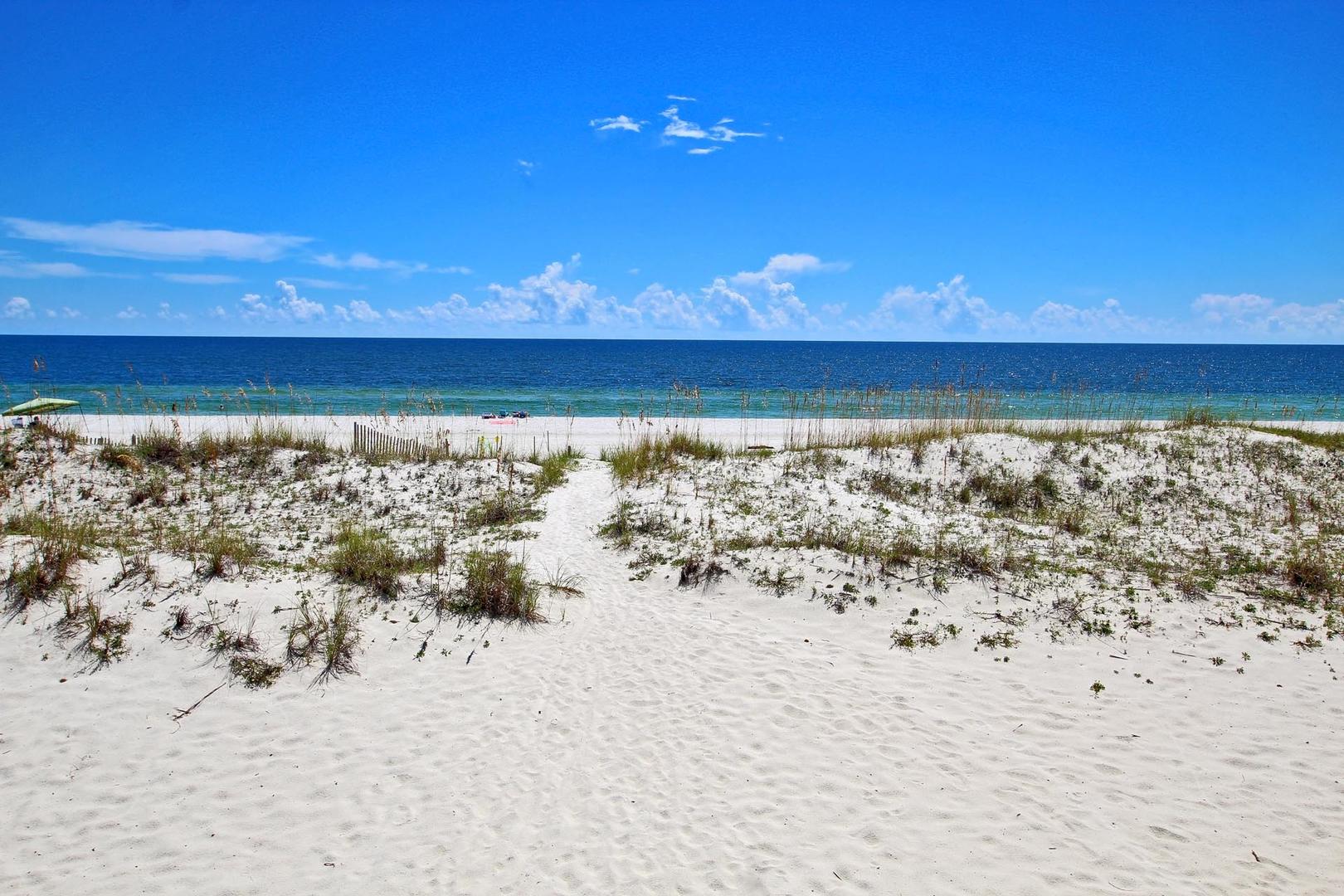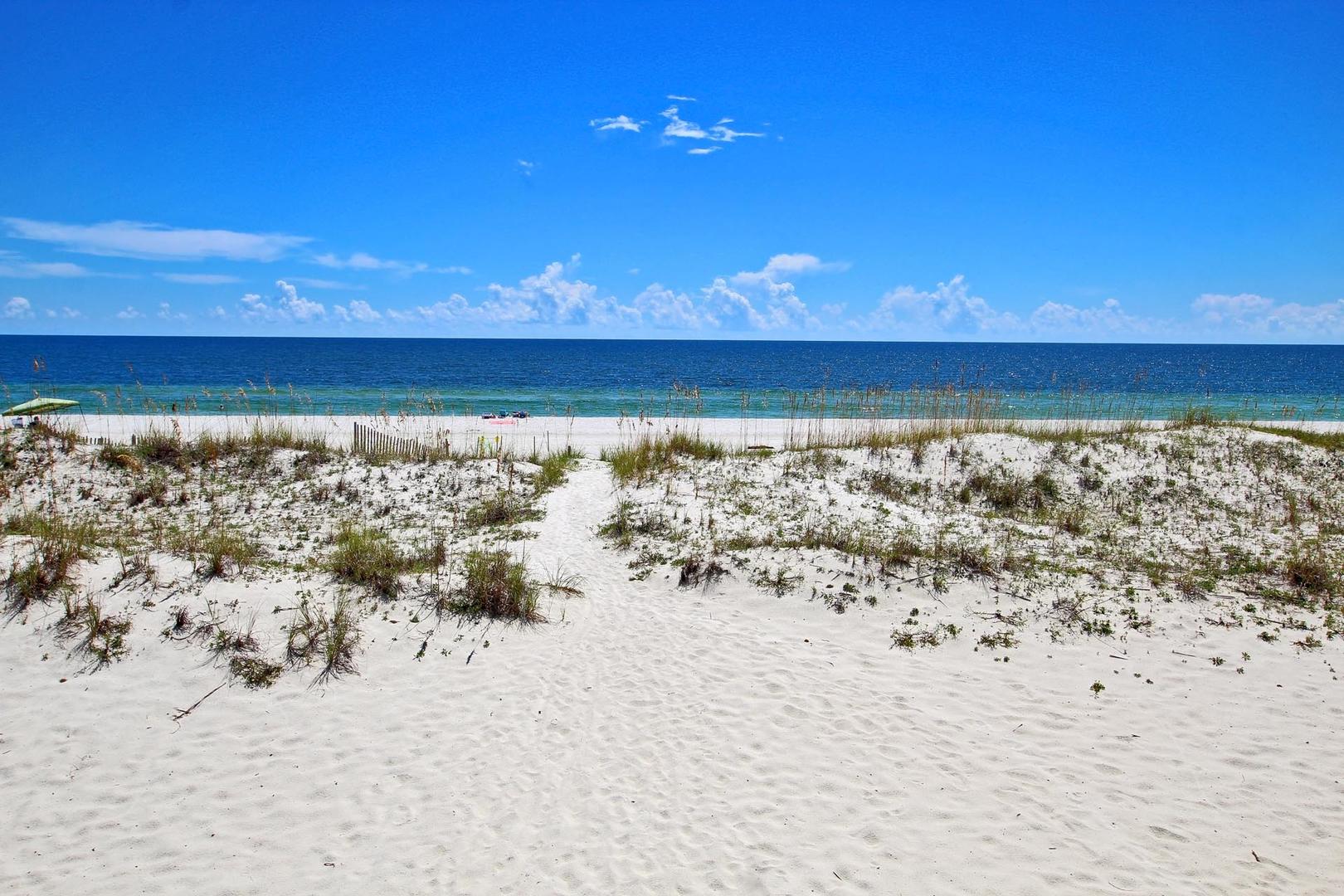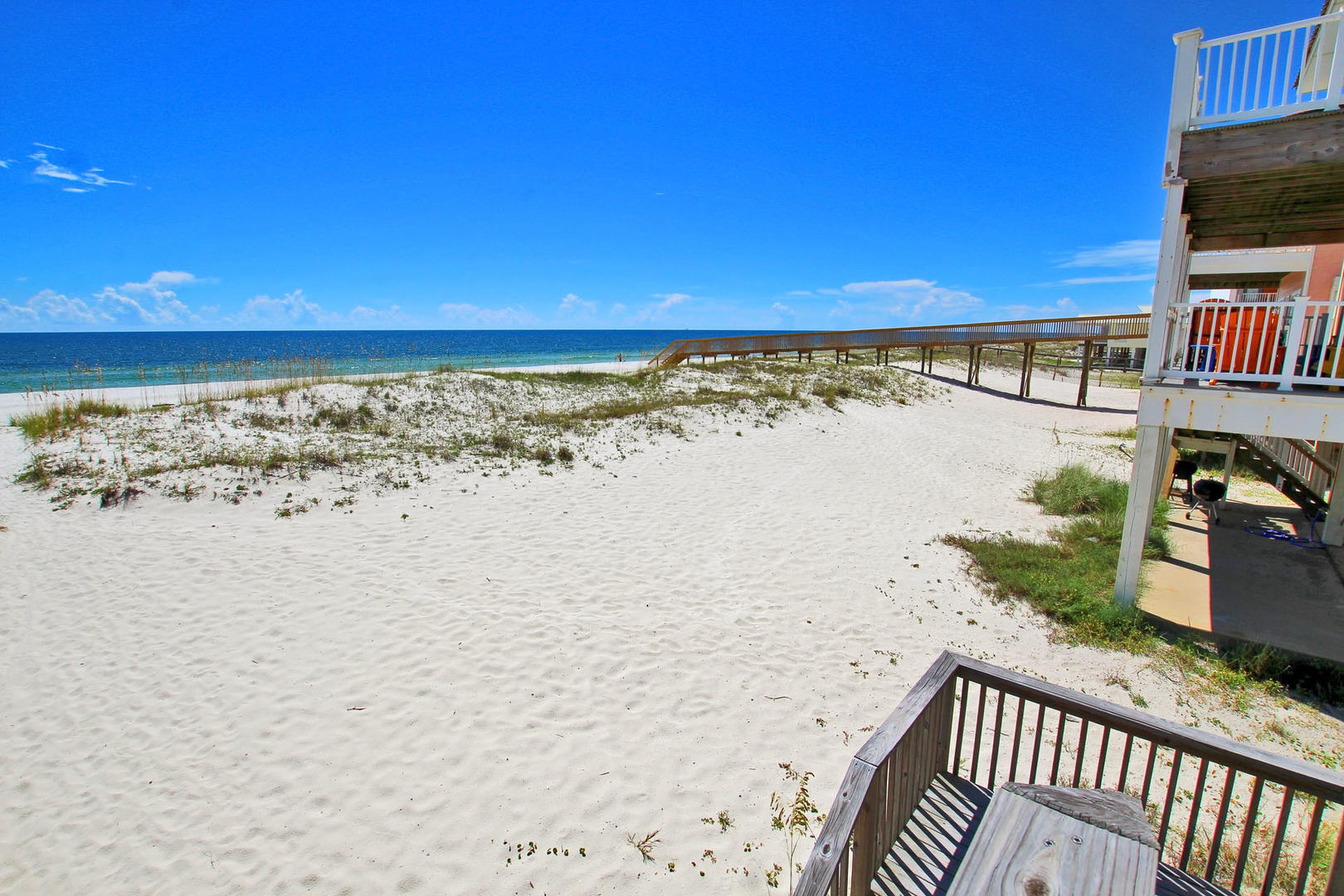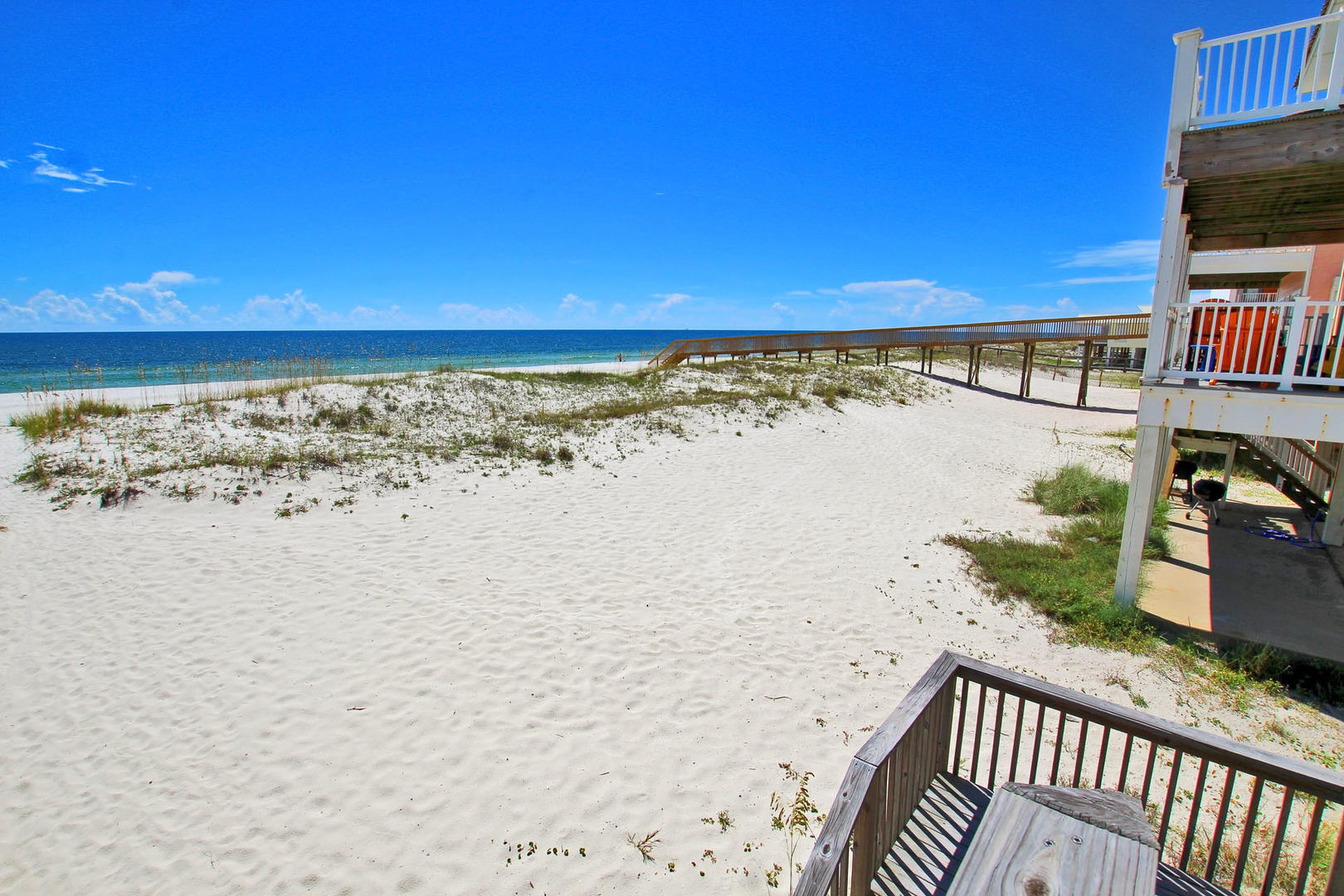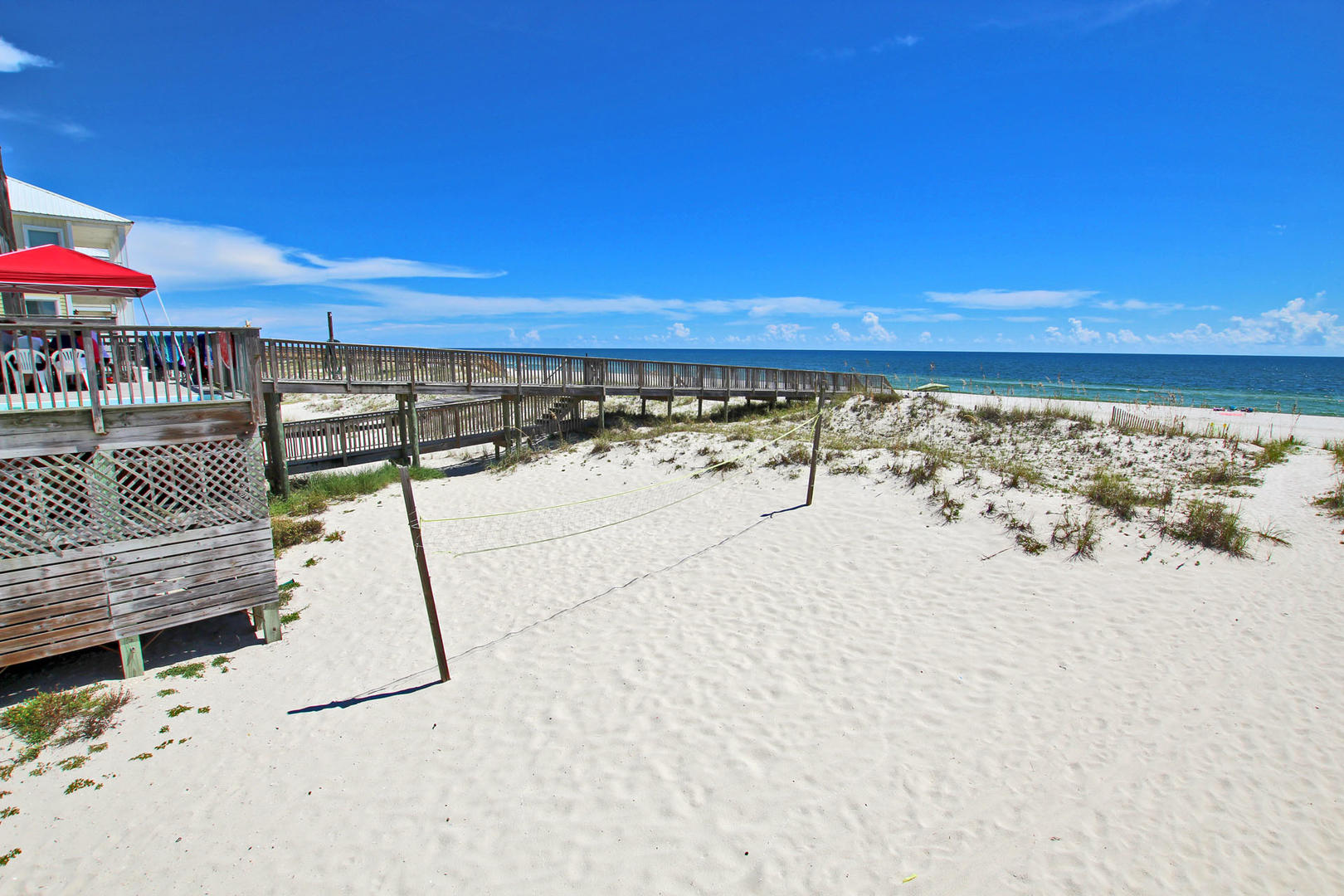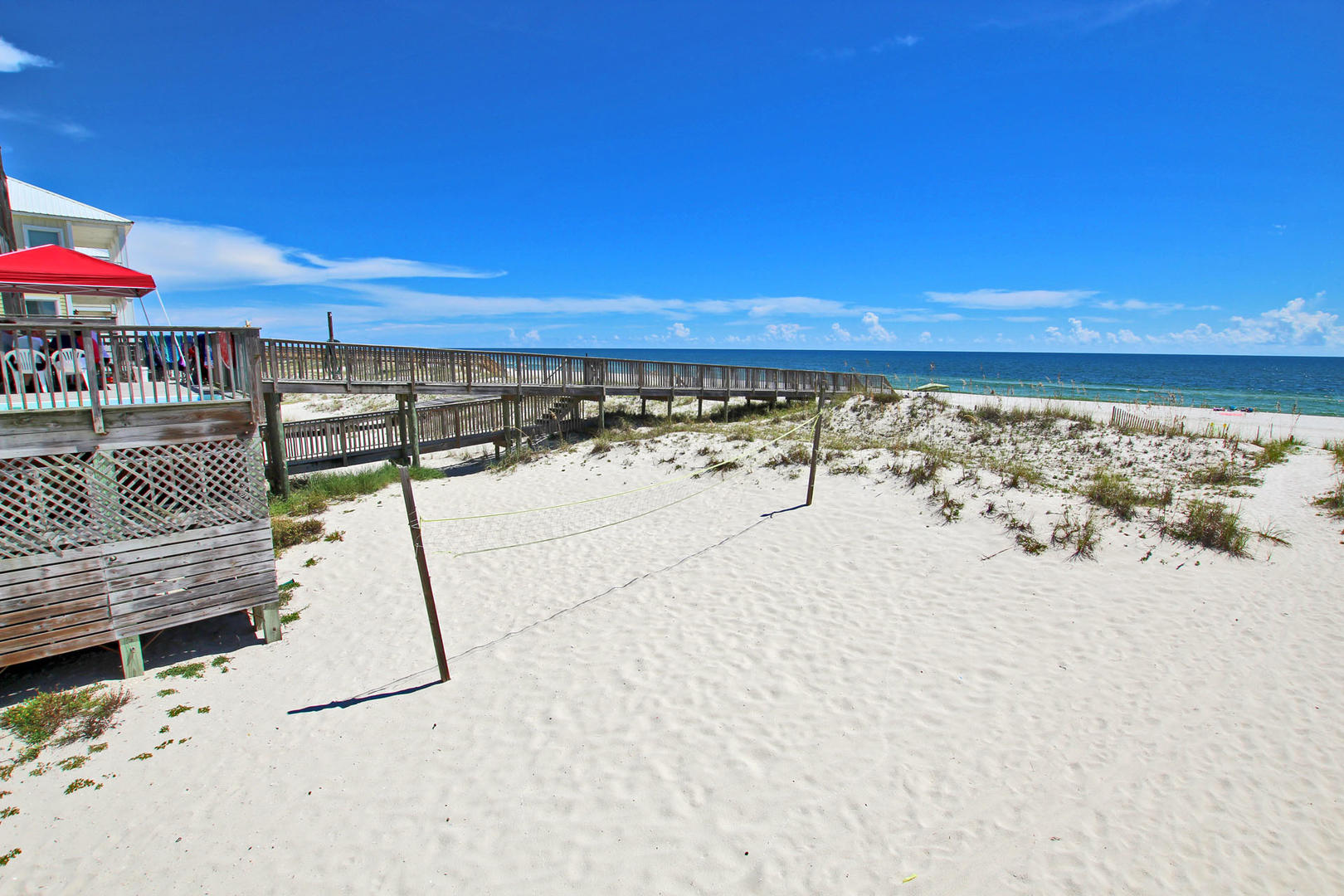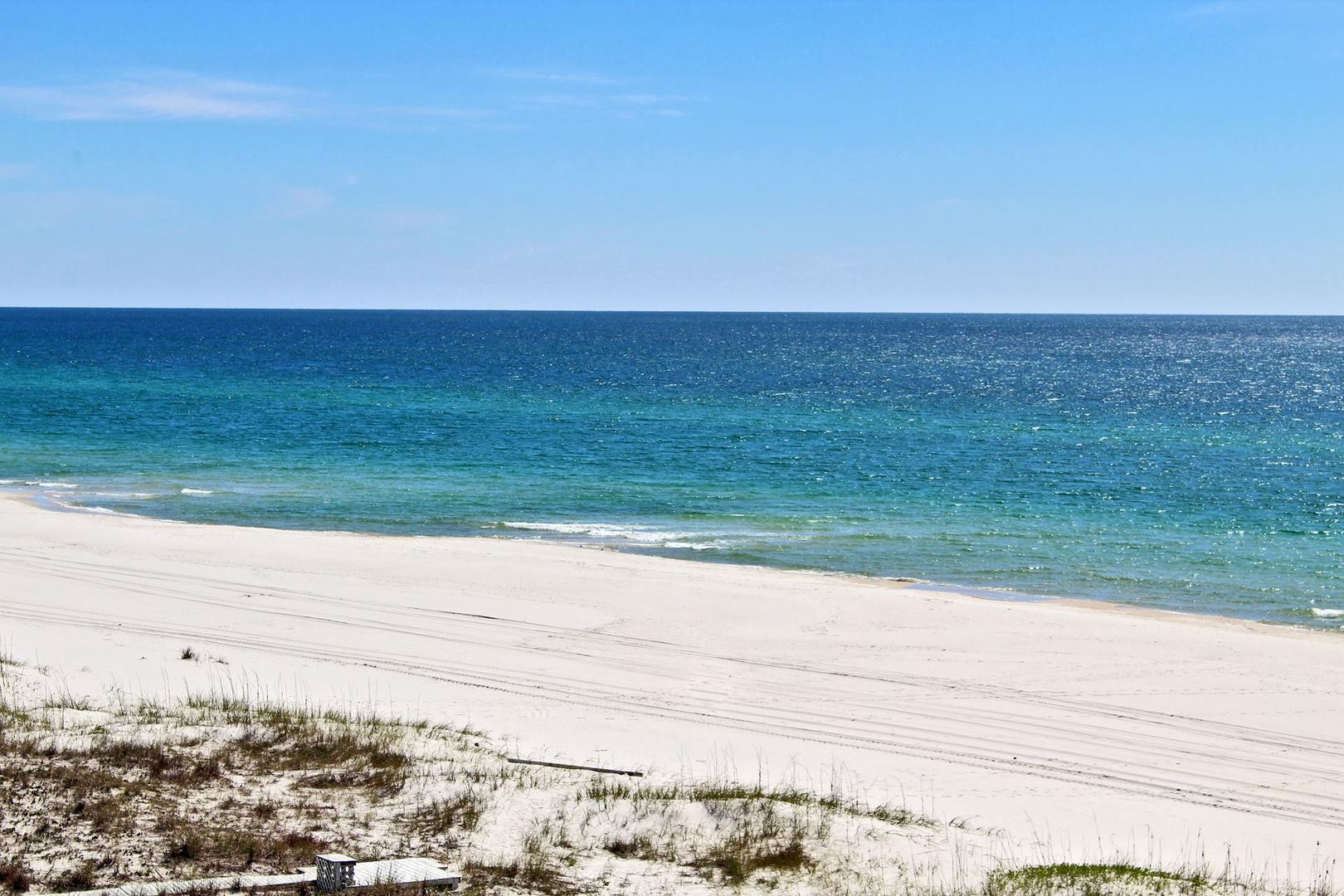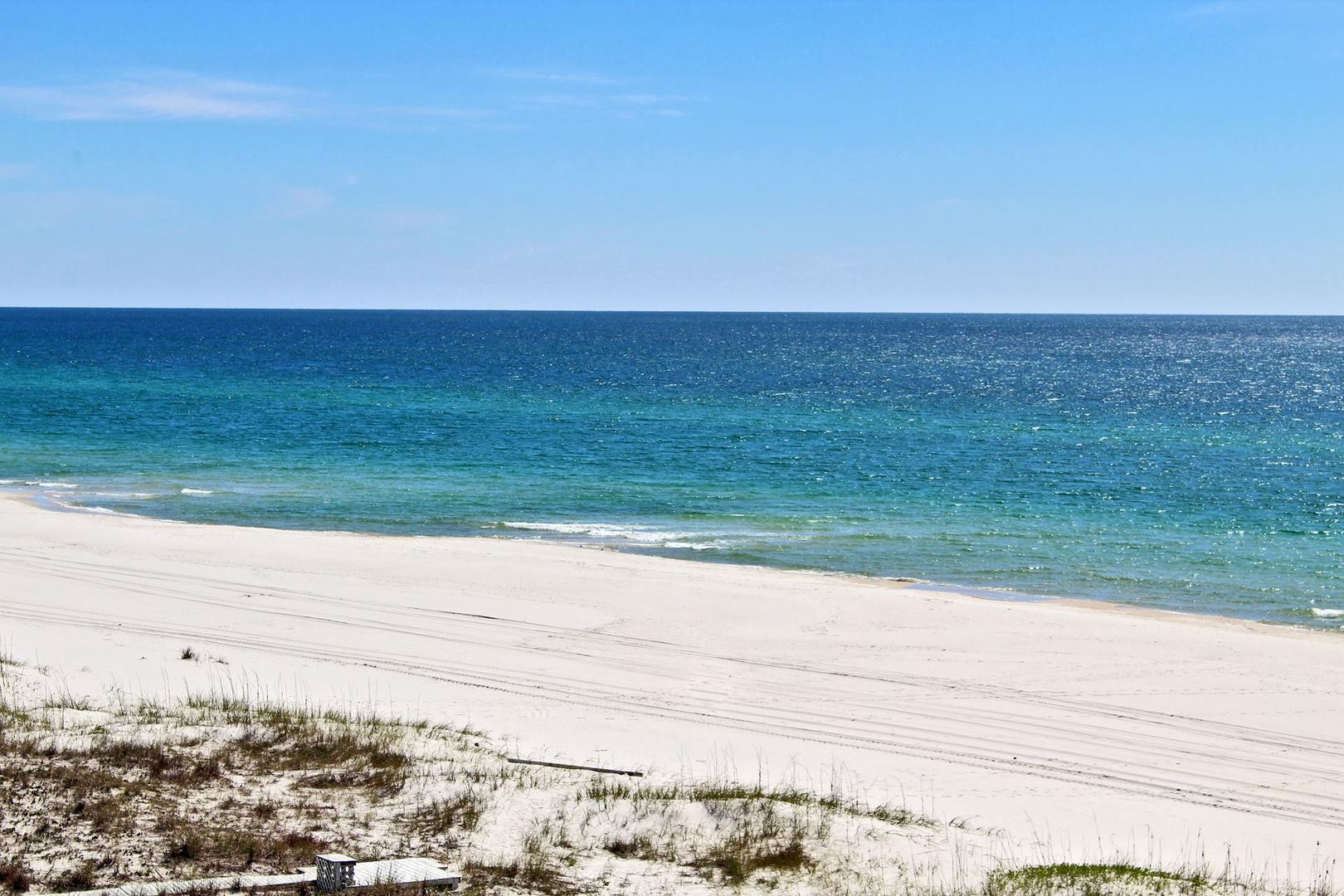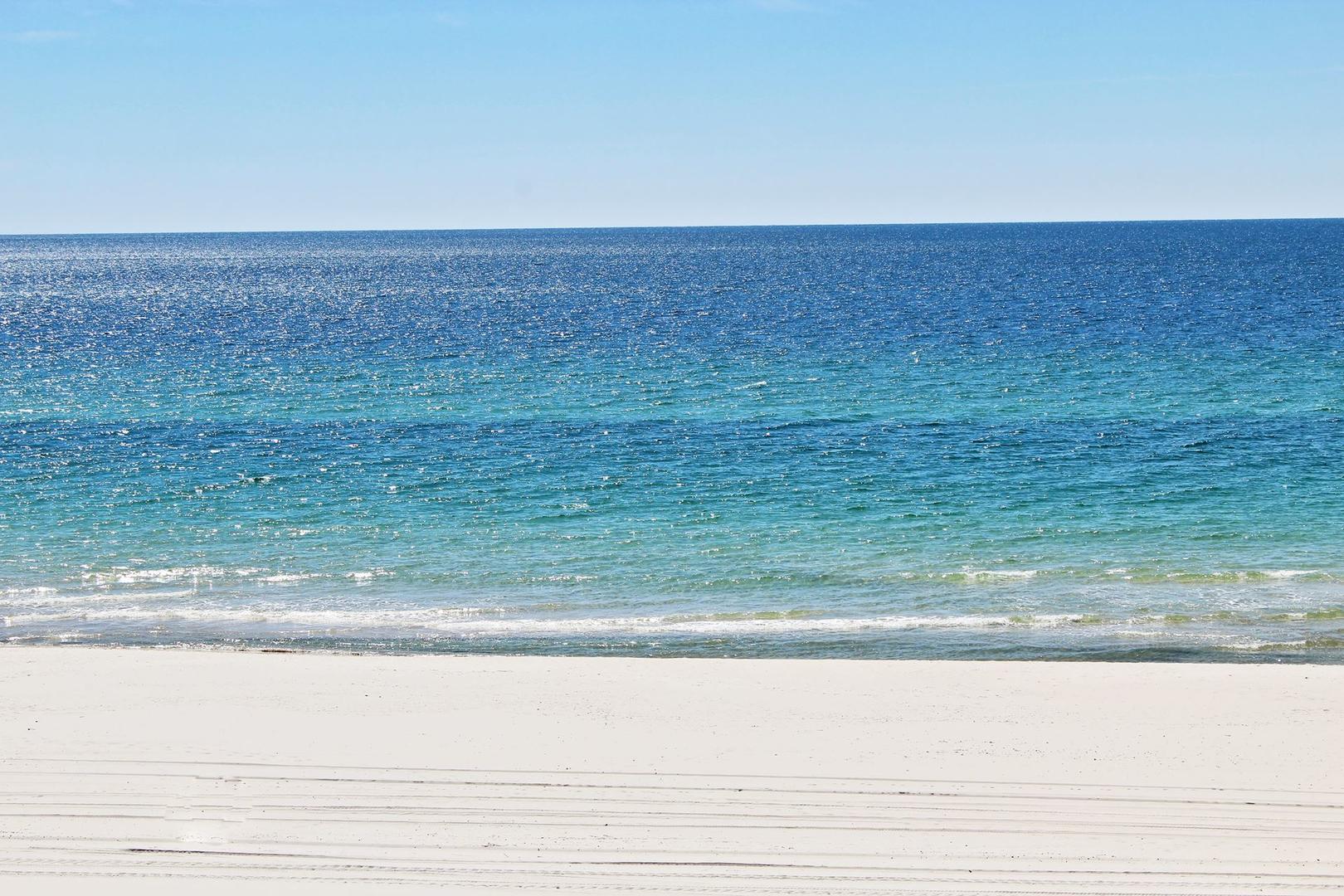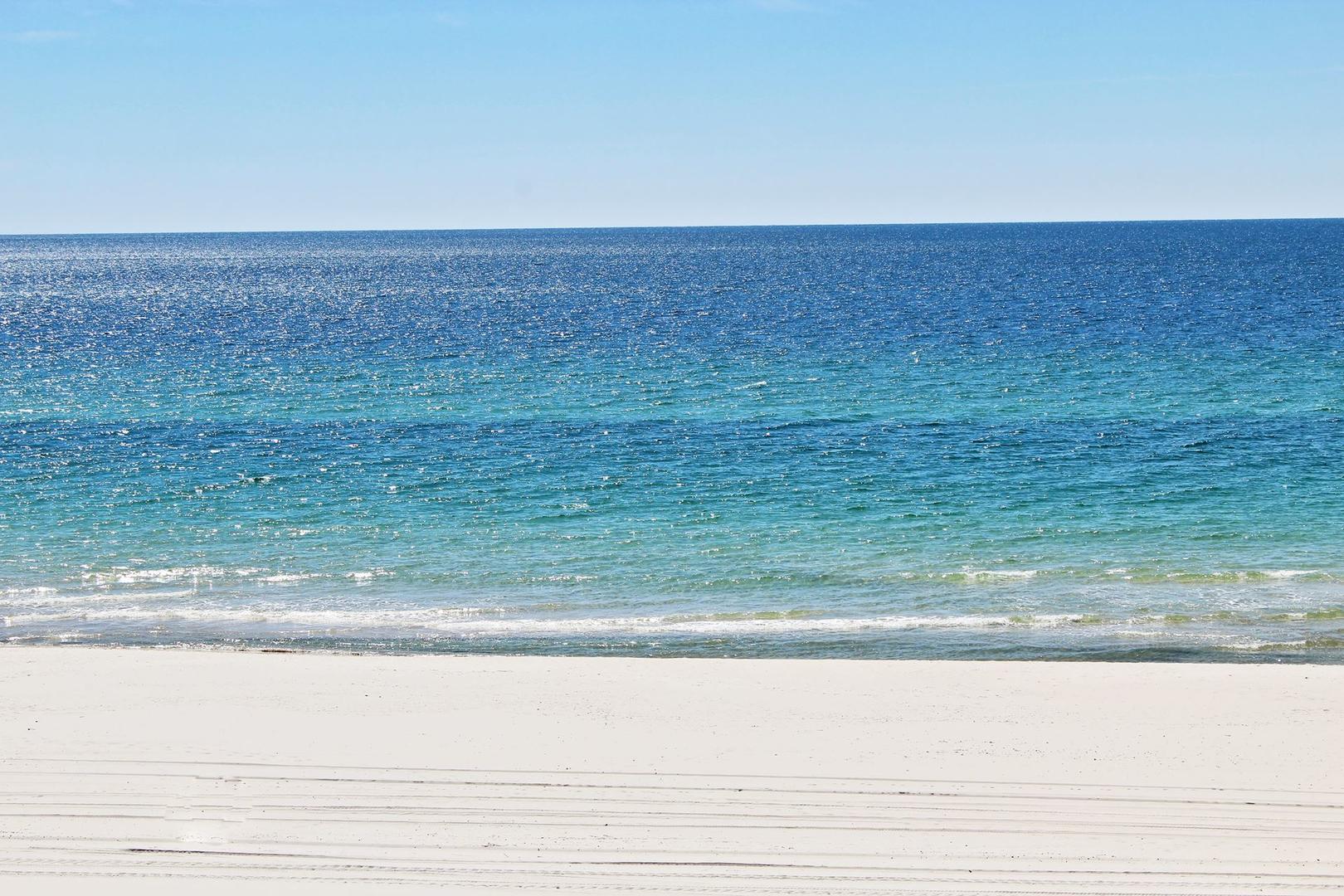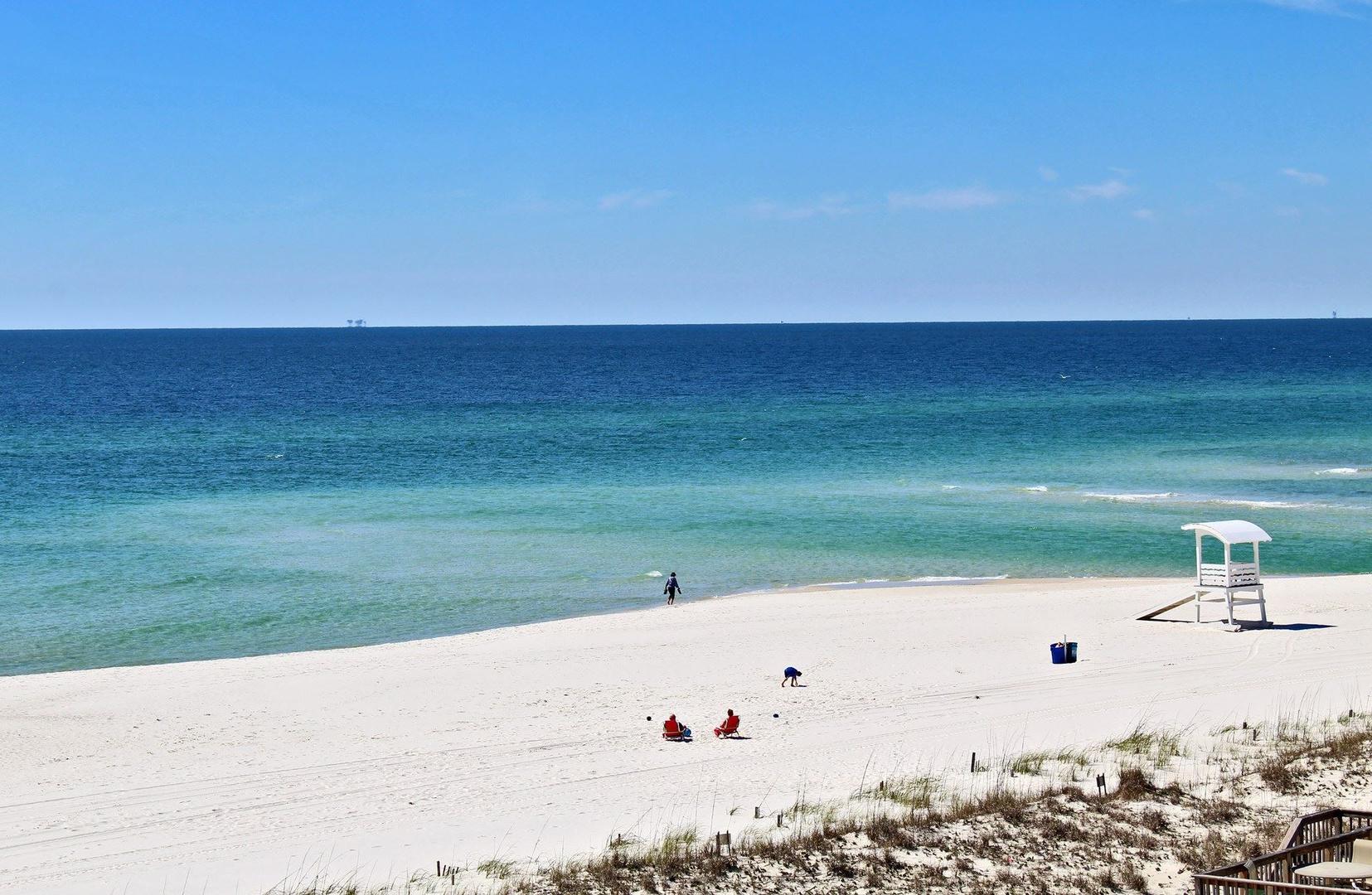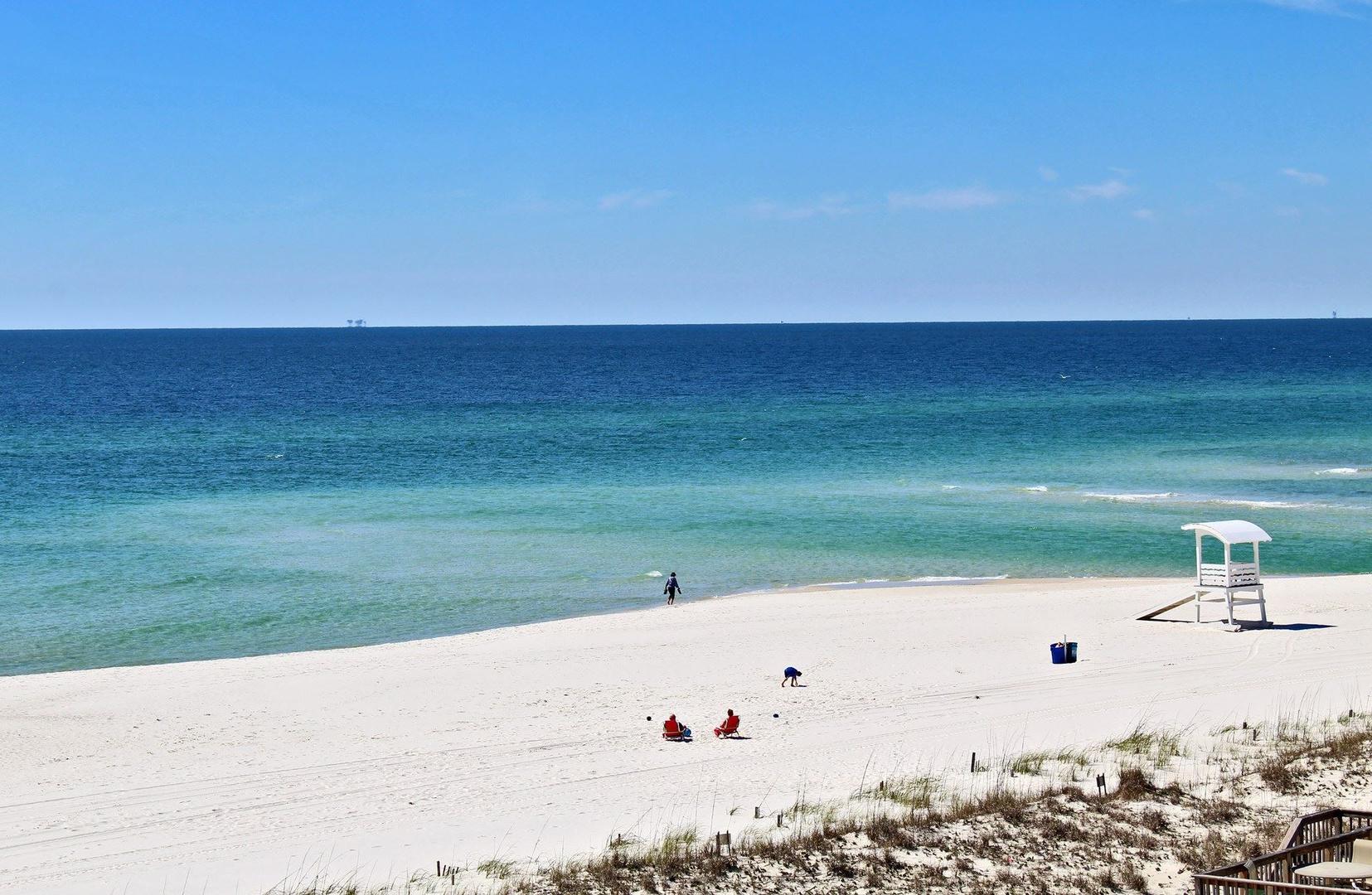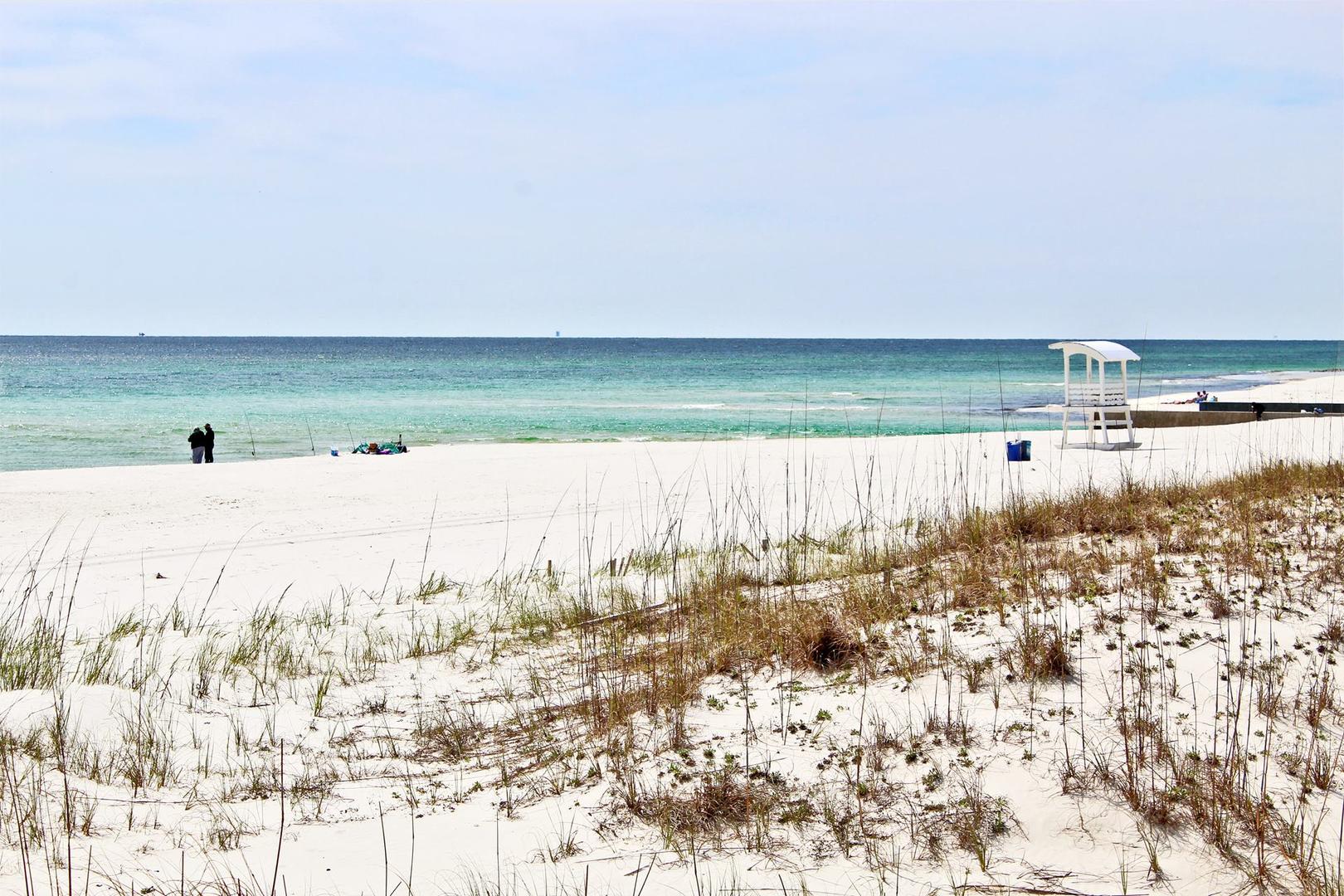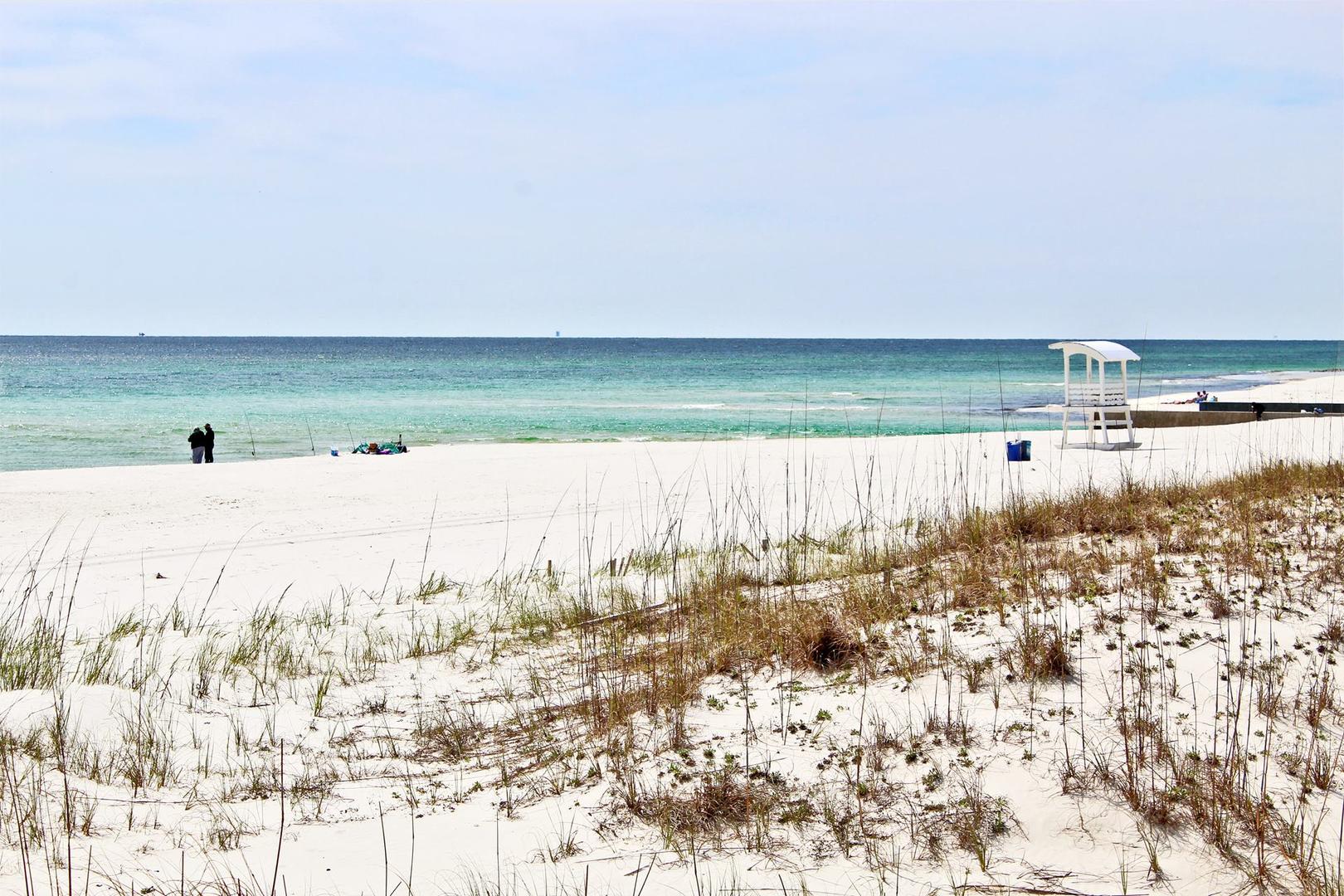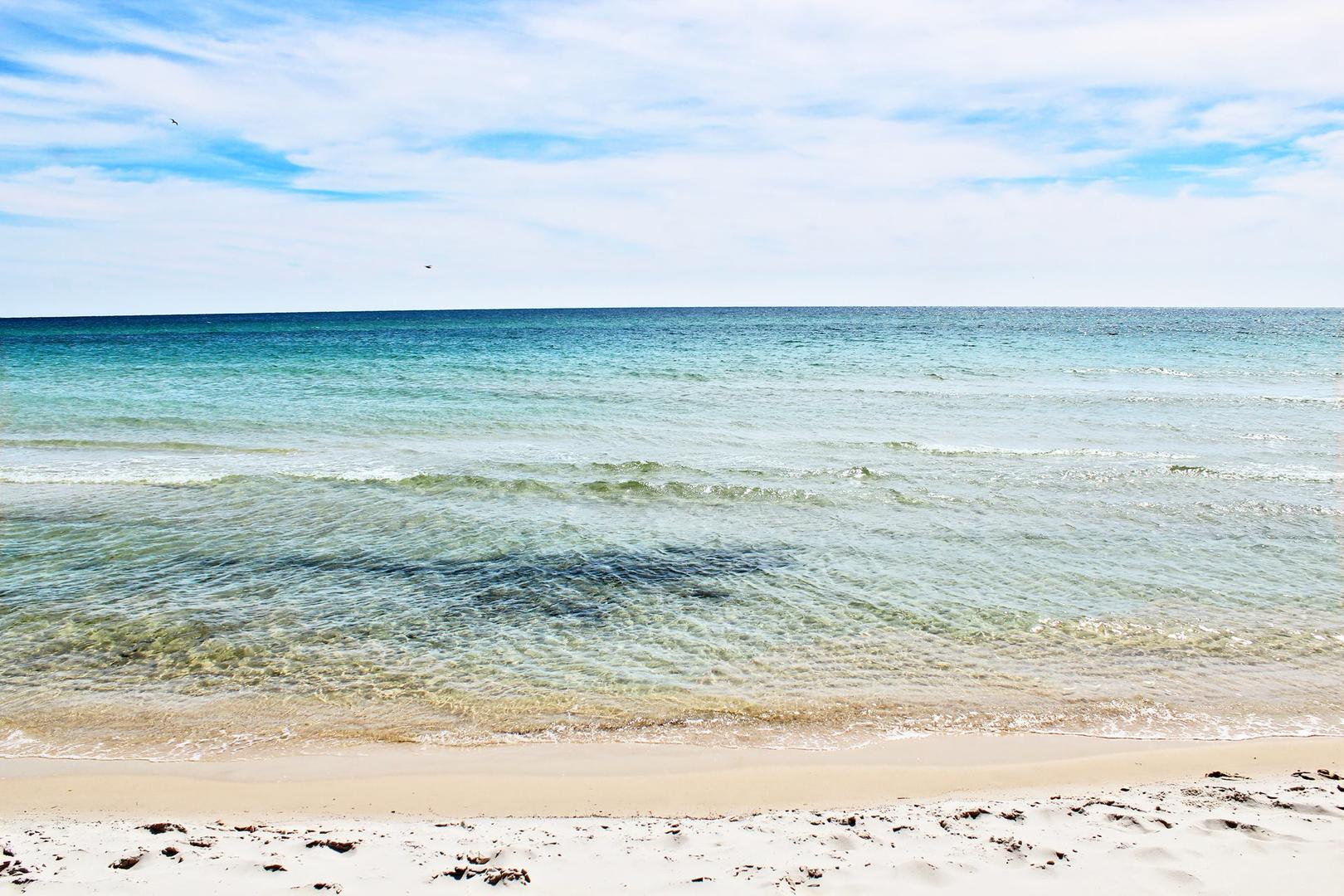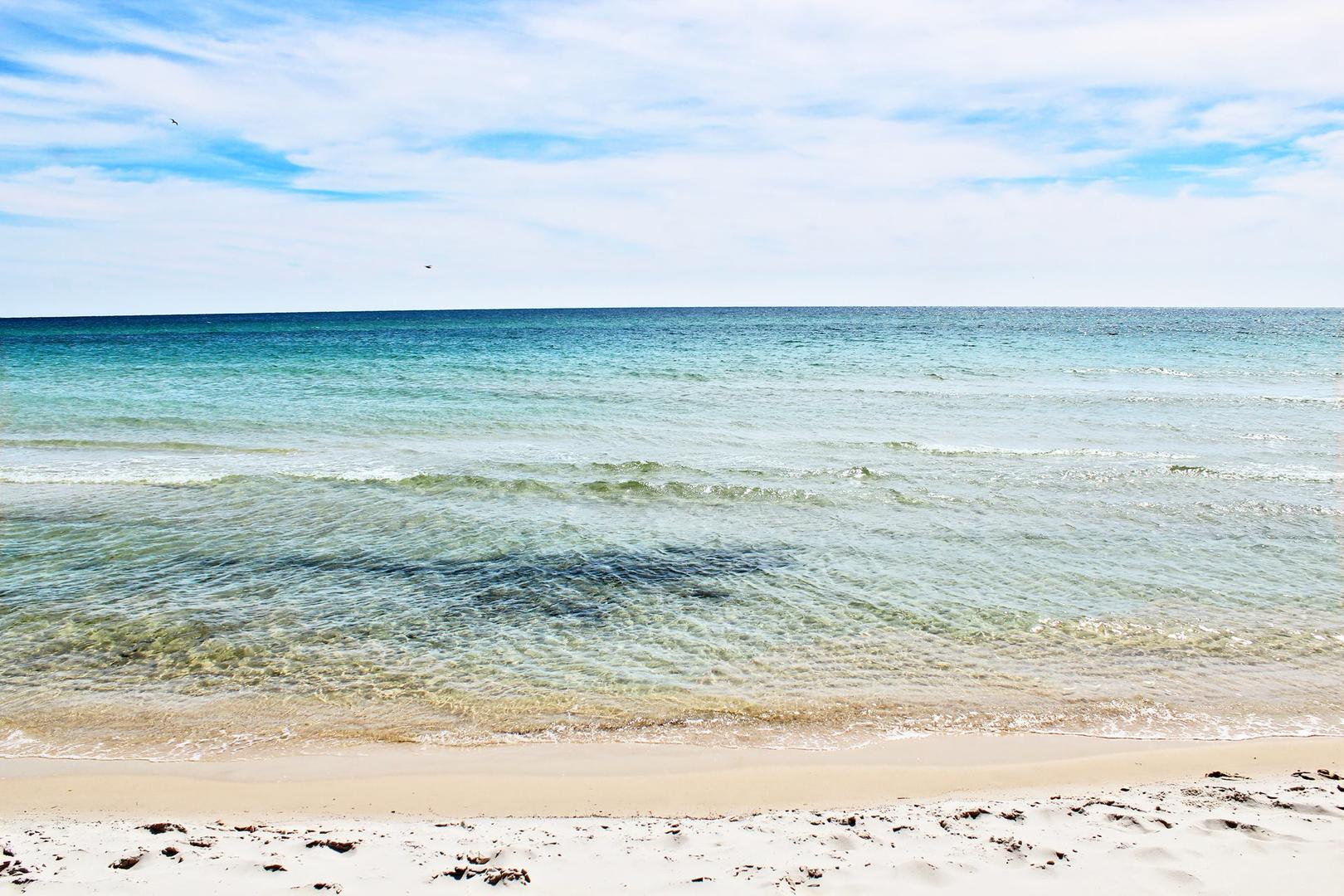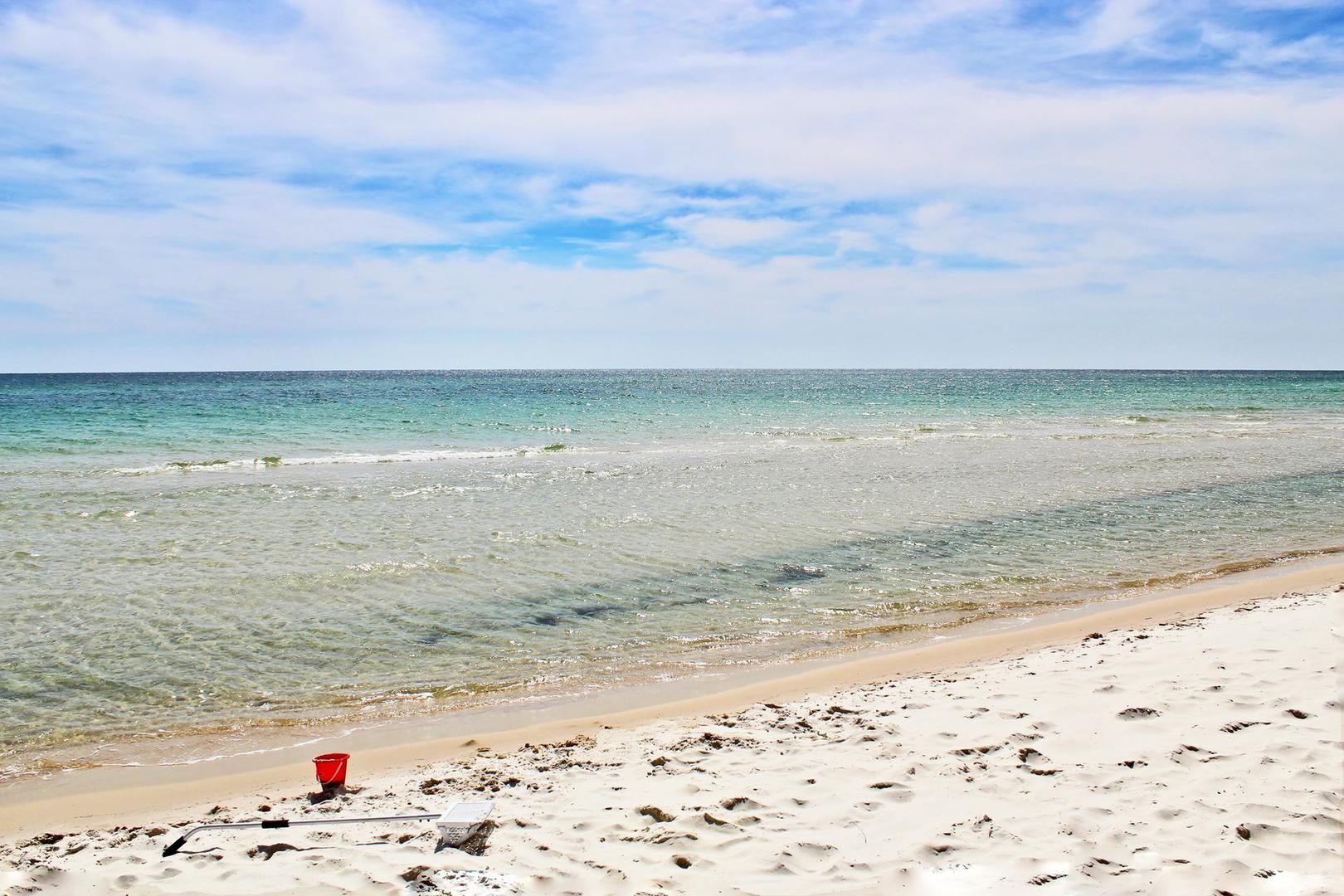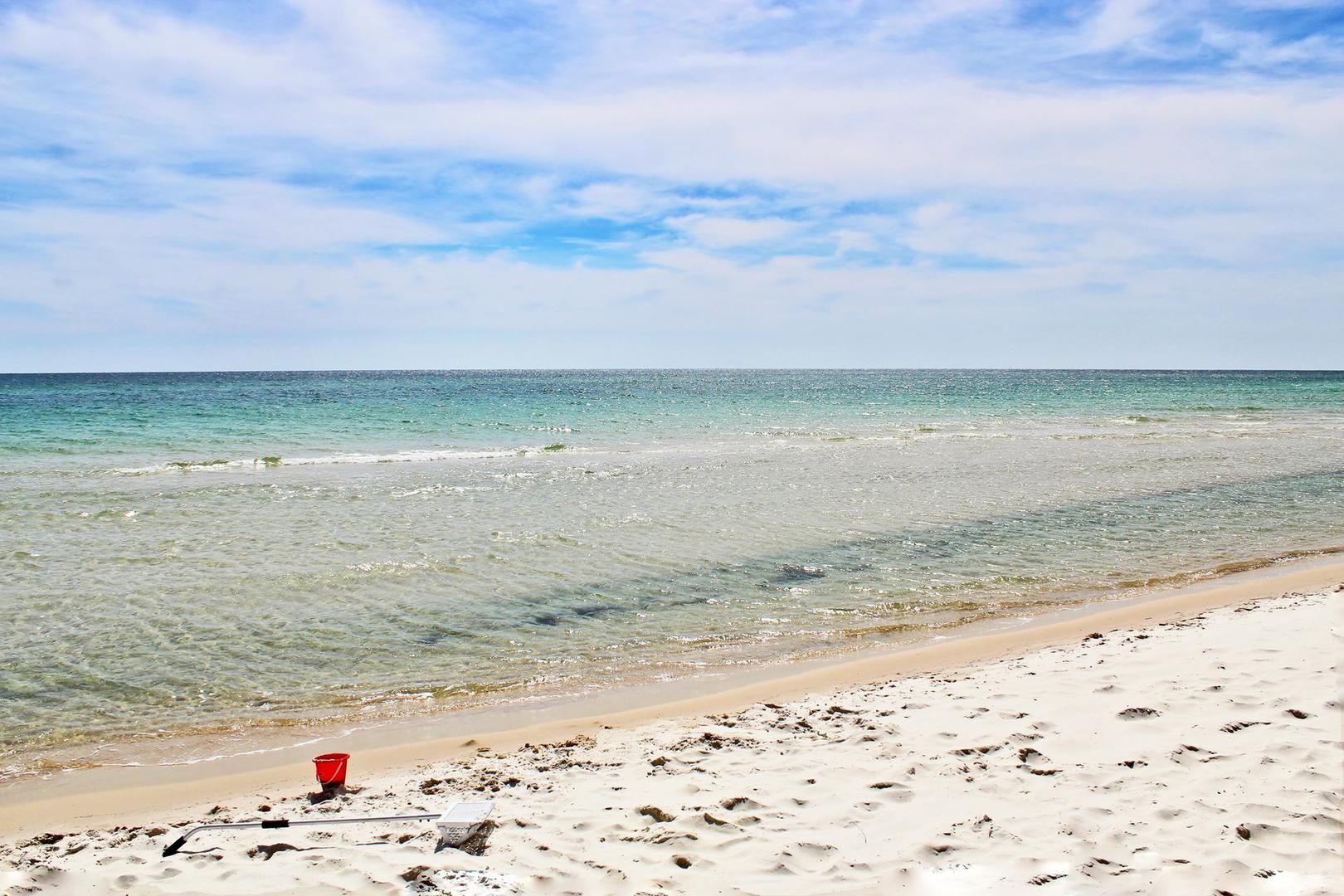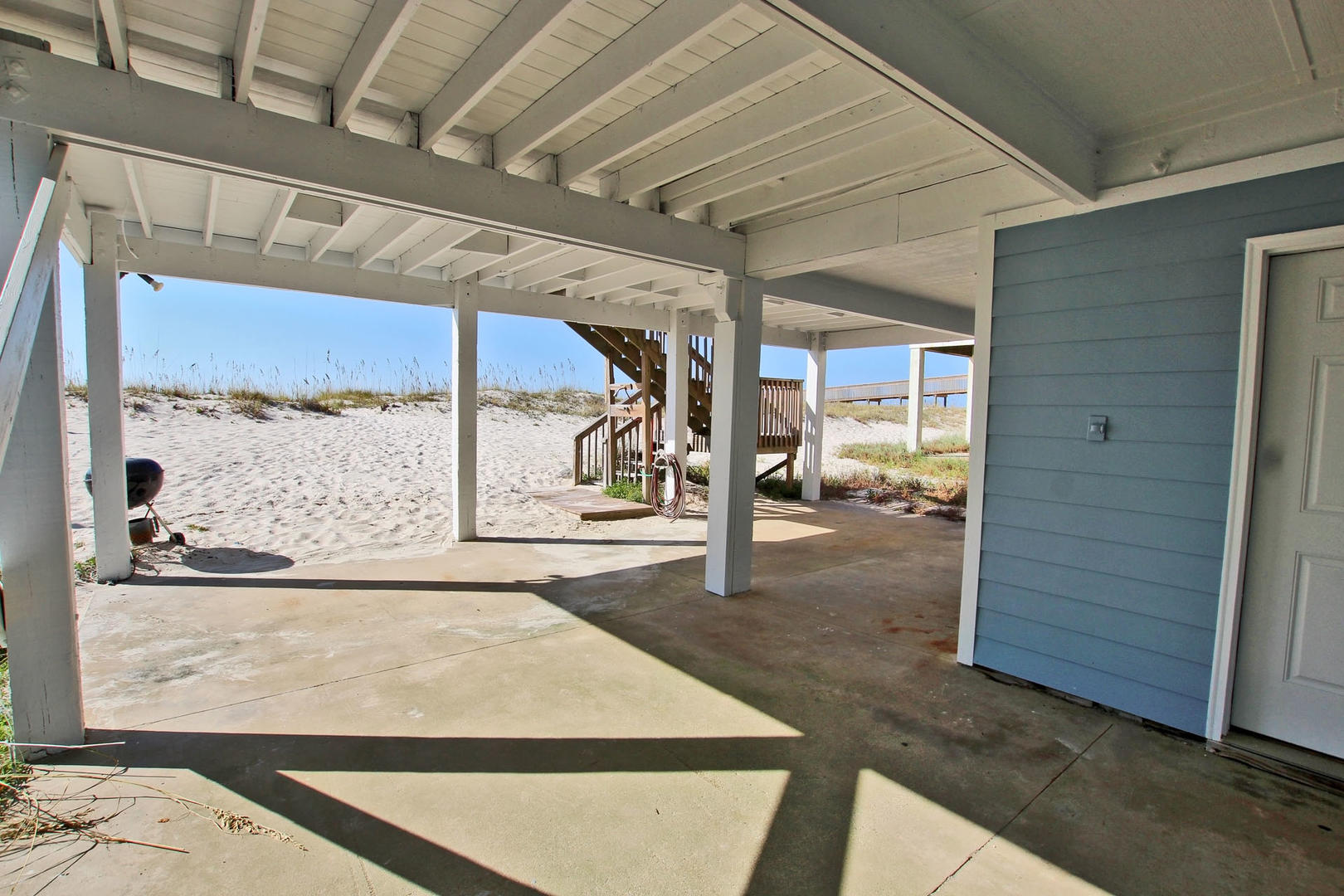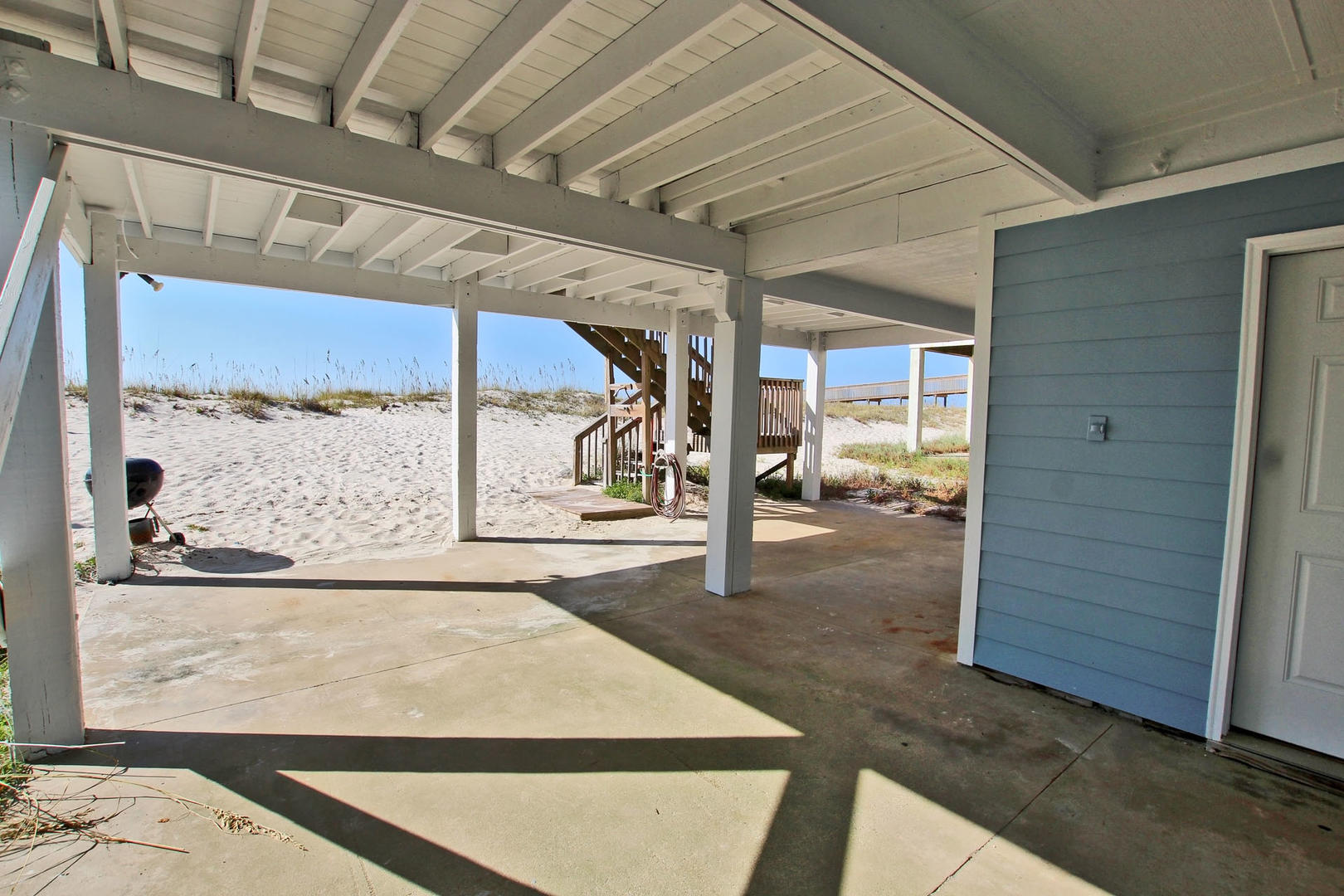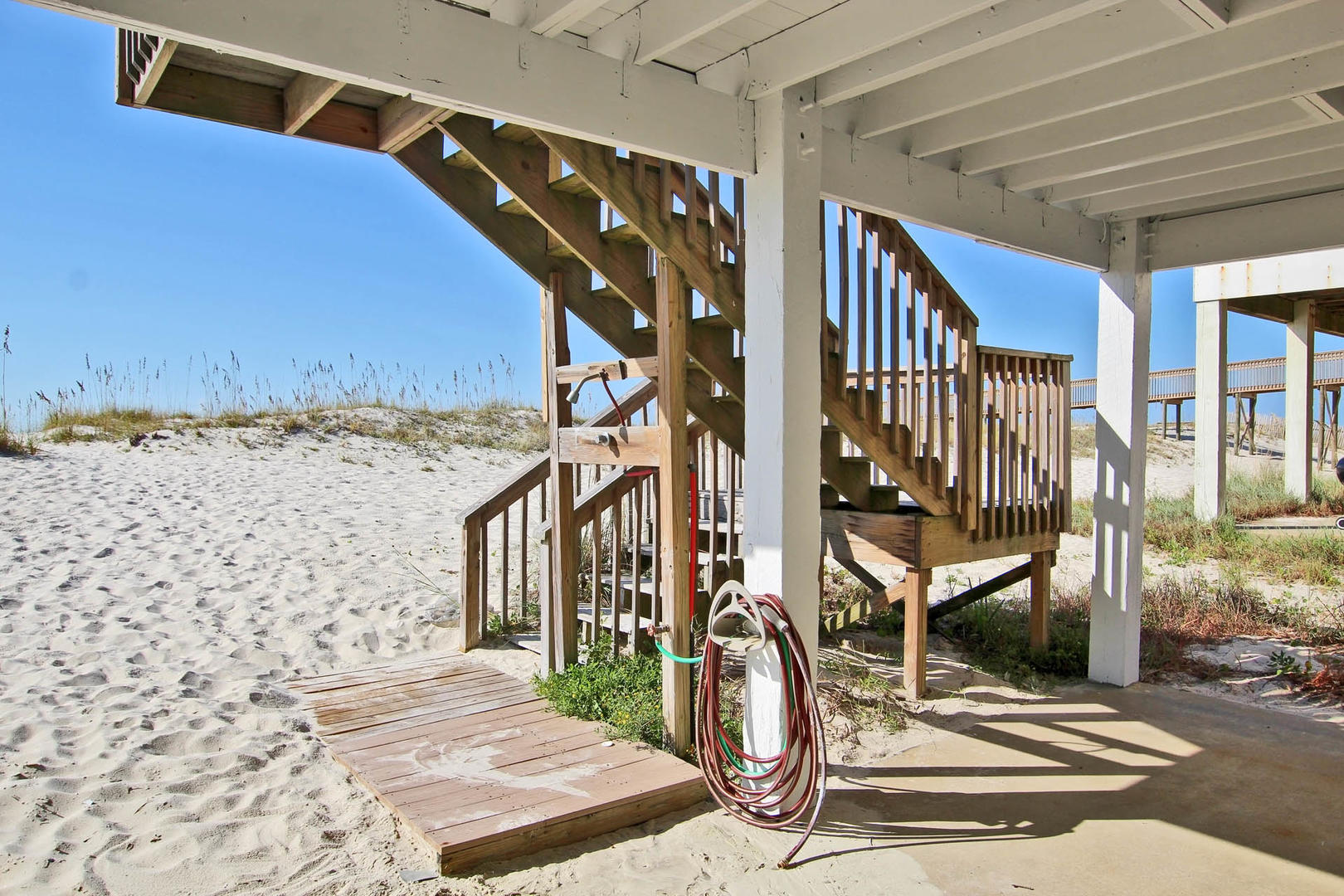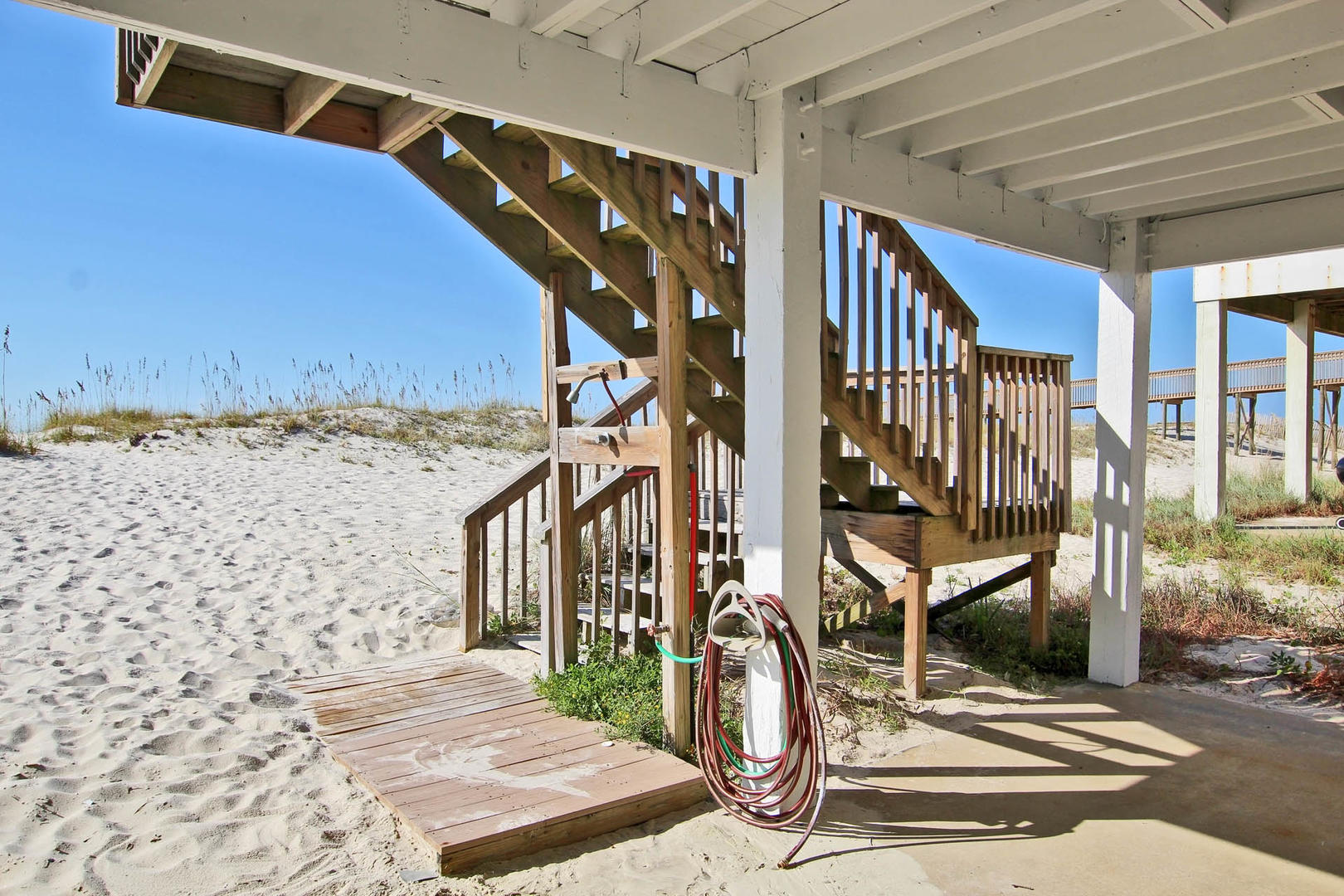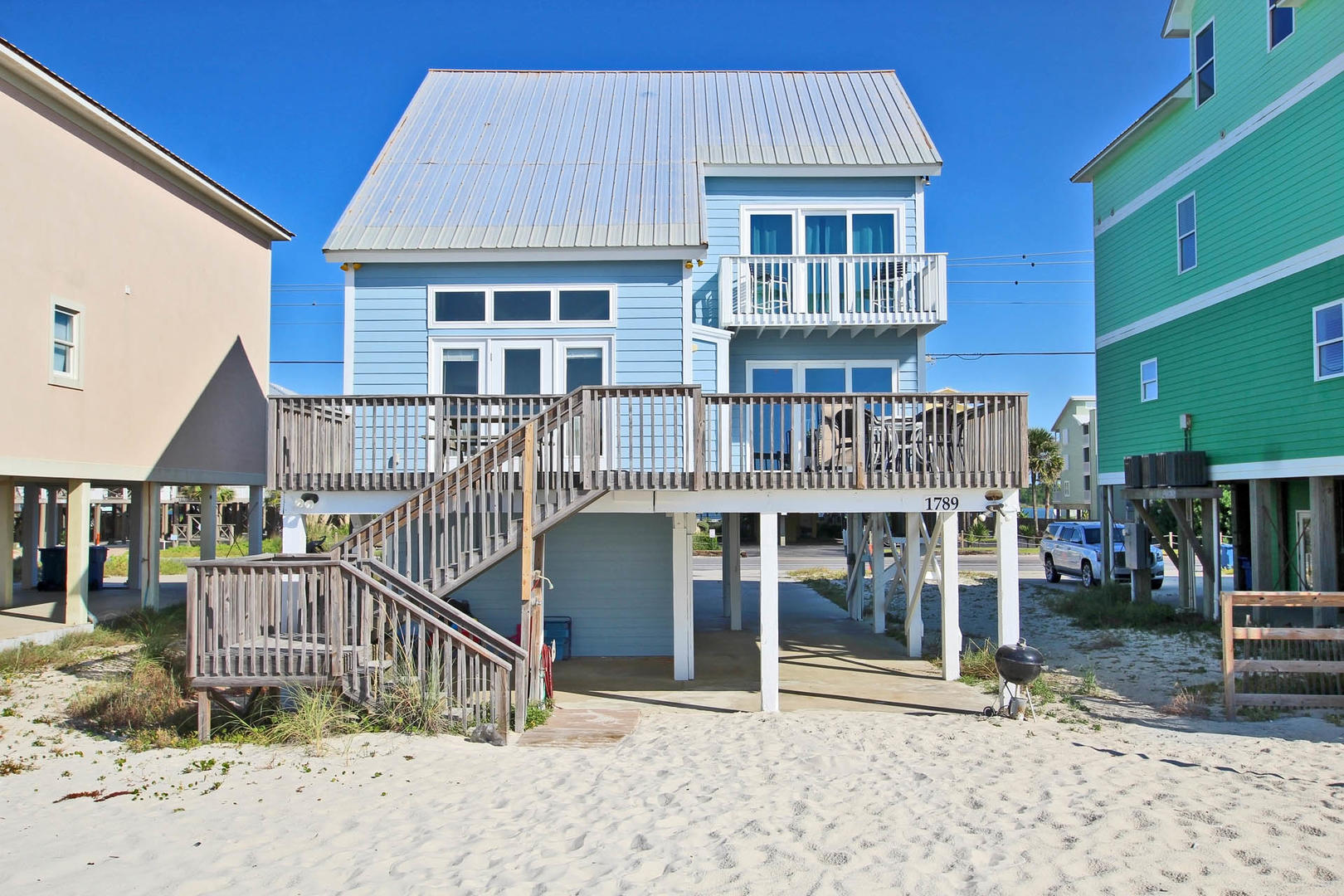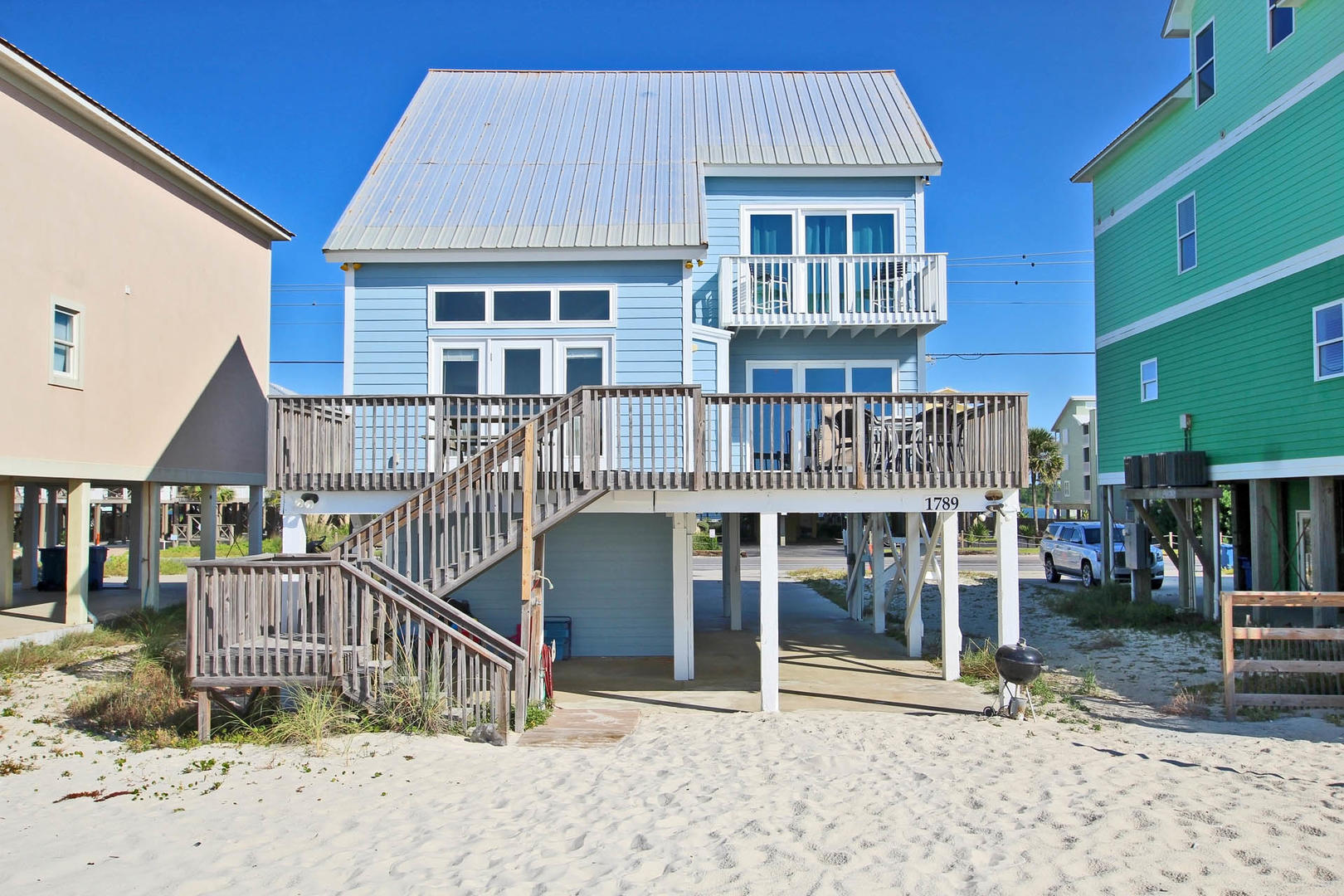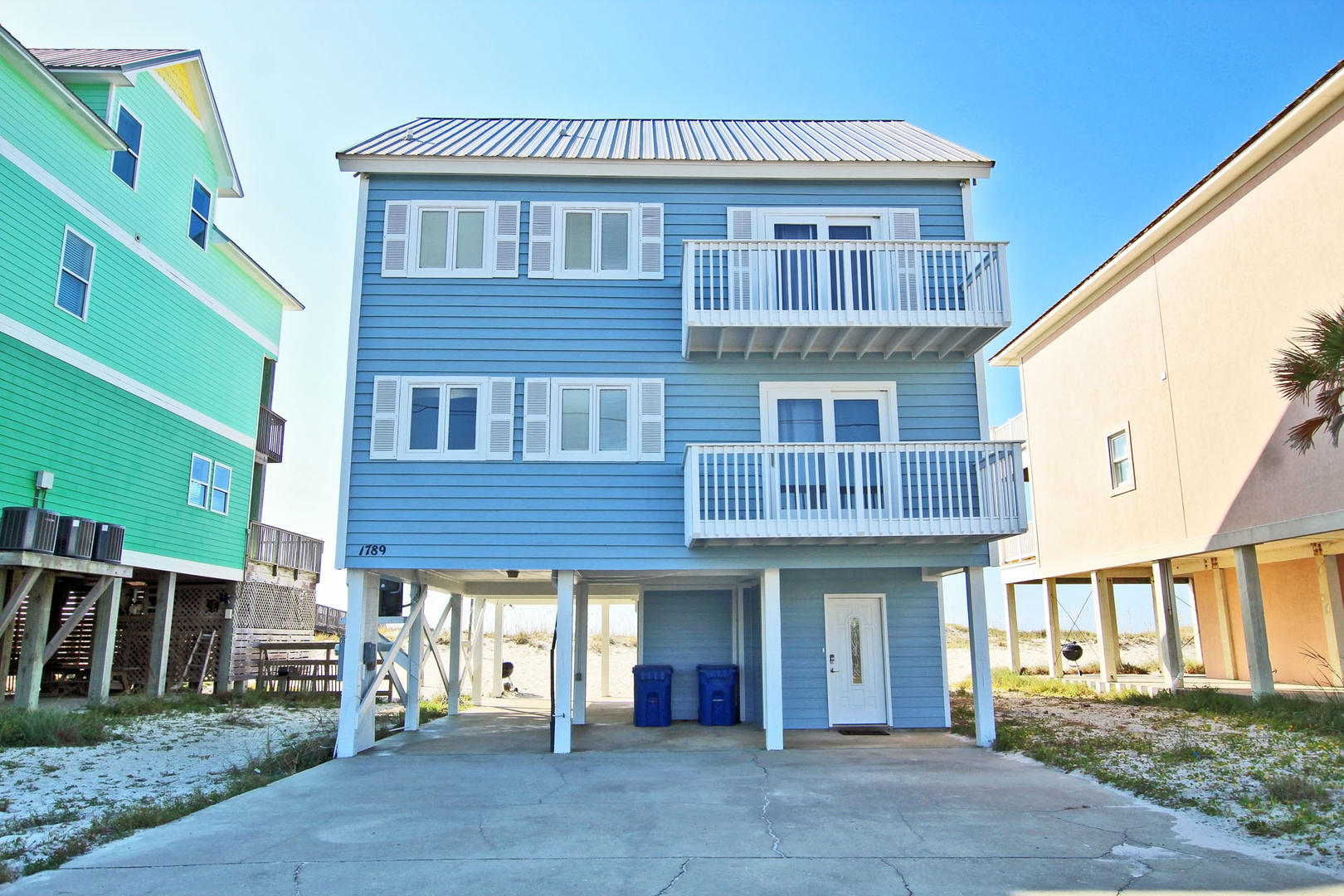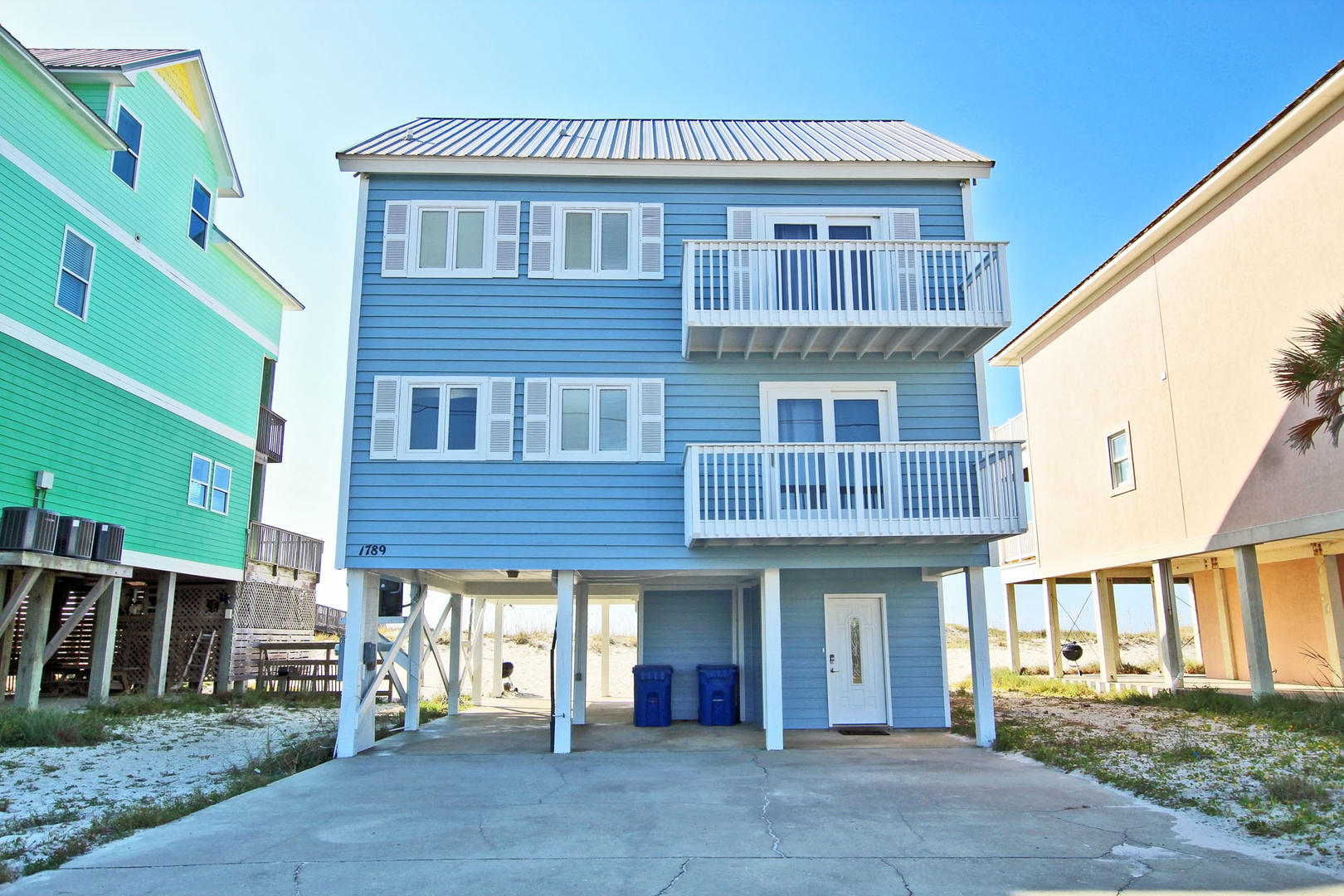 When you think of your next beach vacation, think of our fully updated, clean, private home located directly on the Gulf of Mexico's white sandy beaches.



Marilyn's Cottage is a 3-bedroom, 3-bath Gulf-front single-family home on the beach (not a duplex) sleeps 10-12 in Gulf Shores, AL. The house was remodeled in January 2016; including new floors, new microwave, new furniture, every room freshly painted, and new specialty hardware and fixtures throughout. Special features of the house include a full bath for every bedroom, and an en-suite bath with tub in the bunk room. The main living area boasts airy 20+ foot ceilings, and the second floor has generous 10 foot ceilings, making each room in the house open, spacious and inviting. Another special feature is a balcony attached to each bedroom, with a special view from the 2nd floor master bedroom. The house is extra bright and inviting. Decorated with a professional designer's touch, the grey-blue walls and green decor bring the warm sun right in.

Each bedroom has something special. Upstairs in the master bedroom - there is an amazing view from its private balcony, in the upstairs bunk room - there are two sets of bunk beds - that sleeps up to six people. In the downstairs guest bedroom - there is easy access to its own private balcony. All rooms have their own bathroom (3 bedrooms, 3 bathrooms). There is one sleeper sofas in the living room. This is a great spot for you to put those early risers or ones that make a lot of noise in the morning before you have had your first cup of coffee.

Also, the washer and dryer are large capacity - which is great when those laundry stacks start to pile up because you are relaxing. Monthly rentals are available November to March 1. Marilyn's cottage is directly on West Beach Blvd in Gulf Shores, Alabama. It is perfectly located far enough away from the center of town, but close enough for a quick drive to your favorite seafood restaurant or watering hole. Just imagine having your own beach and fishing spot right in your backyard. The real estate rule is location, location, location and this place has all three.

Imagine the sound of waves gently lapping on the shore and the most gorgeous sunsets mother nature has to offer. Our home is your home, so sit back and soak in the panoramic views of our picturesque beach house (there isn't a bad seat in the house). Our home has everything that you will need; a fully-equipped kitchen with pots, pans, utensils, knives, etc., wet bar, comfortable furnishings, full size washer/dryer, high-speed WIFI and a flat screen TV's in each room with cable.

There is plenty of furniture on the deck - along with a large picnic table for you and your family to enjoy.

Finally, there is a convenient shower right off the beach - so you can wash the sand and salt water off before coming back inside to relax with your favorite beverage.
Note: The base rent displayed below does not include additional fees such as taxes, housekeeping, parking pass fees, etc. To receive an all inclusive price for your vacation rental, please enter your dates of stay and hit the Book Now button, the total cost will display below the button. If you have any questions please call us at 800-826-1213.
| | Daily |
| --- | --- |
| November 02 - December 20, 2019 | $199 |
| December 21 - December 27, 2019 | $299 |
| December 28 - January 03, 2020 | $249 |
| January 04 - February 29, 2020 | $199 |
| March 01 - March 28, 2020 | $499 |
| March 29 - April 18, 2020 | $425 |
| April 19 - April 24, 2020 | $399 |
| April 25 - May 01, 2020 | $349 |
| May 02 - May 15, 2020 | $374 |
| May 16 - May 22, 2020 | $449 |
| May 23 - May 29, 2020 | $399 |
| May 30 - August 14, 2020 | $549 |
| August 15 - August 21, 2020 | $374 |
| August 22 - August 28, 2020 | $349 |
| August 29 - October 02, 2020 | $299 |
| October 03 - October 09, 2020 | $399 |
| October 10 - October 30, 2020 | $299 |
| October 31 - November 20, 2020 | $199 |
Thank you for entering your review. The review will become available to the system shortly.
September 2019
Rating:
Review Date: 09/14/2019
This is such a perfect beach house to stay in. My husband and I, our 1.5 year old son and my in-laws all thoroughly enjoyed the house. Pros: -RIGHT on the beach -Wonderful outdoor deck with nice furniture to enjoy the beautiful views -Fully stocked house - everything you need to cook in the kitchen (could use some plastic cups though! Lots of glassware but no plastic cups...) an entire closet of toys, the upstairs closet even had a pack n play! Oh! They also have plenty of baby gates to block the stairs!! Cons - THE BEDS ARE TERRIBLE. We layered several comforters to try and not feel the springs on the master bed... not much luck. Tried the bunks one night, no good either - Watch the back door. It opens out and it gets hold of the wind and flys open! Got my husbands ankle pretty good. OUCH. Overall the stay was wonderful and we have every intention of returning to this house for future vacations!!!
December Birthday Week
Rating:
Review Date: 12/18/2018
Our first time to visit Gulf Shores...we have been going to Mexico Beach for almost 20 years. This house is really on the beach! Love the way it was decorated. It is neat and clean. Furnished with everything you need and more. The views are great. Birds and Dolphins entertain you daily. I would stay here again and again. Just 3 (not really bad) negatives: The weather was super rainy the week we were there so watching TV and playing cards were much of our entertainment - it would of been nice if the living room had a much larger TV. The chairs in the dining room were not designed for you to sit there for a long time; especially if have above normal bottom!! If you have trouble climbing stairs this may not be the house for you!
Beautiful beach front home!
Rating:
Review Date: 07/30/2018
Beautiful home right on the beach with an awesome balcony! Our family had a great time minus the jellyfish. It was perfect! Might consider new mattresses!!!
Great place
Rating:
Review Date: 05/12/2018
Great place for my sister and I for vacation. Everything we needed was provided. Had to call for Eli on Great time for my sister and I. House was great for the one who had trouble with stairs. The bedroom on first floor was a life saver. Everything you need is there and the beach was easy to get to. Had a question about the tv and they replied super fast. The week was a hit for all. Will return.
Wonderful Experience
Rating:
Review Date: 06/17/2017
Loved beach house. Was impressed with how kitchen was stocked with so many utensils pans everything we could think of. Also grandkids loved toy closet. Great family experience.
Location!!!
Rating:
Review Date: 05/11/2017
First time in Gulf Shores and loved it!! Great place to bring your family! You can walk right outside and be on the beach! We will be back!!!!
Location location location and clean and comfortable
Rating:
Review Date: 12/15/2016
A FlipKey verified reviewer
We would rent again, attentive management, and as I stated earlier A great location. And we have been going to Gulf Shores area for about 10 years.
Your request has been sent. We look forward to meeting all your vacation needs!